National Portrait Gallery to Host Annual GeoPlunge Challenge Tournament
Tournament presented by DCPS, Arent Fox LLP and the Washington Lawyers' Committee
November 10, 2011
News Release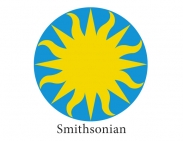 The Smithsonian's National Portrait Gallery will host 270 children from 45 District of Columbia Public Schools for the seventh annual GeoPlunge Tournament, Tuesday, Nov. 15, from 9 a.m. to 2:45 p.m.
DCPS, in partnership with the Washington Lawyers' Committee and Arent Fox LLP, presents this annual tournament as part of its school partnership program. The tournament is based on the card game GeoPlunge that teaches students about the geography of the United States.
This event is a team-oriented educational competition that has a tremendous track record of success. The all-day event will take place during National Geography Week and is open to fourth- through sixth-grade students, who compete in teams of three. The tournament offers a fun way to excite students about geography while they learn a key social studies standard. This is the first year the tournament will be held at the National Portrait Gallery; it will take place in the museum's Robert and Arlene Kogod Courtyard. Explorers who helped map the United States are on view in the museum's collection.
Interested participants should be in touch with DCPS' Hillah Culman, the coordinator of Community Partnership at hillah.culman@dc.gov or (202) 299-3334.
The National Portrait Gallery
The Smithsonian's National Portrait Gallery tells the history of America through the individuals who have shaped its culture. Through the visual arts, performing arts and new media, the Portrait Gallery portrays poets and presidents, visionaries and villains, actors and activists whose lives tell the American story. The National Portrait Gallery is part of the Donald W. Reynolds Center for American Art and Portraiture at Eighth and F streets N.W., Washington, D.C. Smithsonian Information: (202) 633-1000; (202) 633-5285 (TTY). Website: npg.si.edu.
# # #
SI-480-2011