National Portrait Gallery Announces Honorees for 2019 American Portrait Gala
Honorees Include Frances Arnold, Jeffrey P. Bezos, Earth, Wind & Fire, Lin-Manuel Miranda, Indra Nooyi, and Anna Wintour
April 9, 2019
News Release
Addthis Share Tools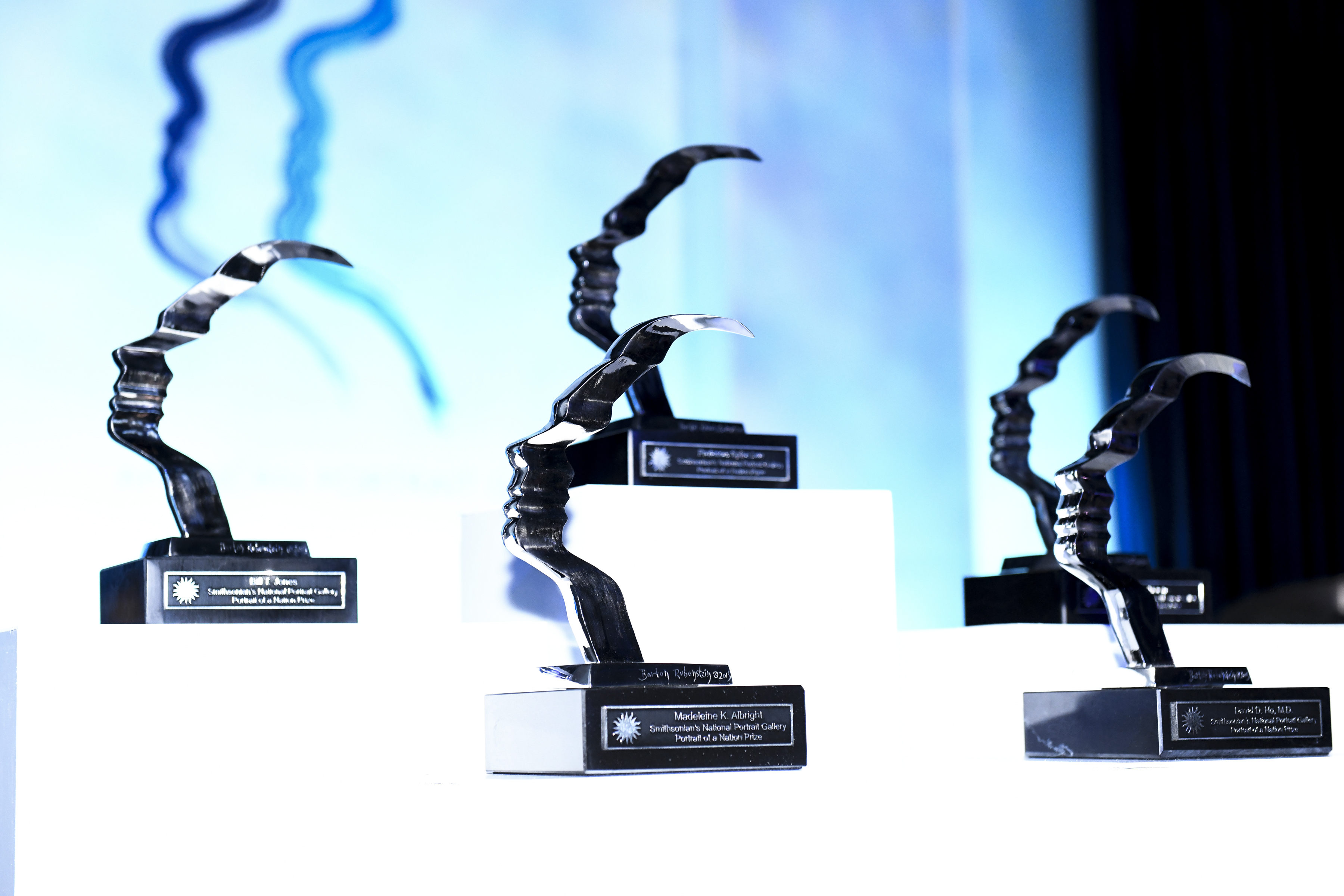 The Smithsonian's National Portrait Gallery announces the honorees for its 2019 American Portrait Gala to take place Sunday, Nov. 17. The 2019 recipients of the museum's "Portrait of a Nation Prize" are:
Frances Arnold, scientist, engineer and Nobel Laureate.
Jeffrey P. Bezos, founder of Amazon and Blue Origin, owner of the Washington Post, tech entrepreneur and philanthropist.
Earth, Wind & Fire (Maurice White (posthumously), Philip Bailey, Verdine White, Ralph Johnson), award-winning American band.
Lin-Manuel Miranda, award-winning composer, lyricist, actor and creator of the Broadway production Hamilton: An American Musical.
Indra Nooyi, business executive and named by Forbes as one of world's 100 most powerful women.
Anna Wintour, artistic director of Condé Nast and editor-in-chief of Vogue.
As leaders in their fields, these change-makers were selected because of their commitments to service, creativity, individuality, insight and ingenuity. Chairs of the biennial gala's third event are Kristin and John Cecchi, Randi Charno Levine and Jeffrey Levine, Susanna and Jack Quinn, and Joseph P. Ujobai and Eduardo Ardiles. Co-Chairs of the event include Robert and Arlene Kogod, Michael and Catherine Podell, and David M. Rubenstein. Founding Chairs are Wayne and Catherine Reynolds.
 The 2019 Gala will take place in the Robert and Arlene Kogod Courtyard, a signature element of the renovated National Historic Landmark Building shared by the National Portrait Gallery and the Smithsonian American Art Museum. Guests will enjoy cocktails followed by a seated dinner, award presentations and a special performance by honorees Earth, Wind & Fire.
"The American Portrait Gala offers a formal moment to celebrate individuals who have contributed to the multifaceted and ever-changing narrative of American culture," said Kim Sajet, director of the National Portrait Gallery. "Each honoree is commendable for his or her innovation, persistence in pushing boundaries and unique contributions to the nation's story."
The American Portrait Gala—a fundraising event—was established in 2015 to strengthen the museum's endowment for exhibitions and to focus attention on the museum's work with living sitters and contemporary artists. Past recipients of the "Portrait of a Nation Prize" include Henry "Hank" Aaron, Cpl. Kyle Carpenter, Aretha Franklin, Carolina Herrera and Maya Lin, in 2015, and Madeleine K. Albright, David D. Ho, M.D., Bill T. Jones, Spike Lee and Rita Moreno, in 2017, all of whose portraits are in the museum's collection. For more information, visit npg.si.edu/gala.
The Jefferson Hotel has generously provided in-kind support for the 2019 American Portrait Gala.
National Portrait Gallery
The Smithsonian's National Portrait Gallery tells the multifaceted story of the United States through the individuals who have shaped American culture. Spanning the visual arts, performing arts and new media, the Portrait Gallery portrays poets and presidents, visionaries and villains, actors and activists whose lives tell the American story.
The National Portrait Gallery is part of the Donald W. Reynolds Center for American Art and Portraiture at Eighth and F streets N.W., Washington, D.C. Smithsonian Information: (202) 633-1000. Connect with the museum at npg.si.edu, Facebook, Instagram, Twitter and YouTube.
Note to Editors: Honoree bios available upon request.
# # # 
SI-67-2019