National Museum of Asian Art Announces Major Gift of Japanese Lacquer Objects From the Avant Family, Leaders in the Arts, Philanthropy and Politics
From the Prized Collection of Jacqueline Avant, the Late Wife of Music Industry Legend Clarence Avant, This Gift Is Her Legacy to the Nation
May 16, 2023
News Release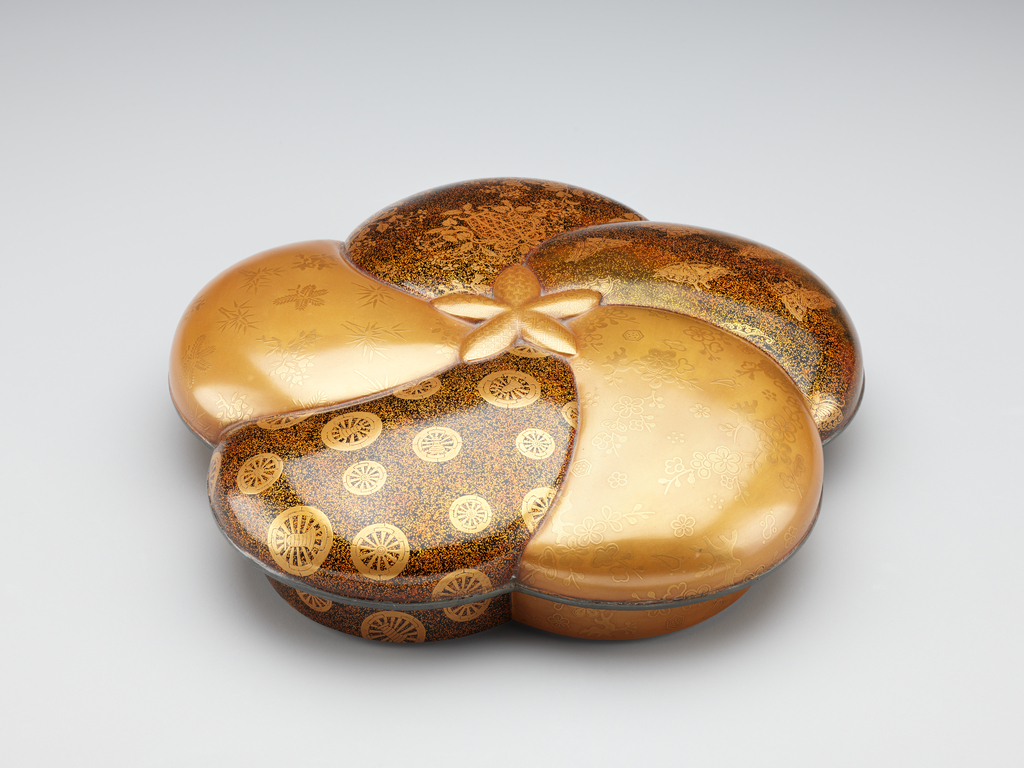 The Smithsonian's National Museum of Asian Art announced a major gift of a collection of Japanese lacquer objects from the Avant family, known for their outstanding work in the arts, philanthropy and politics. The museum was given the opportunity to choose the very best out of the family's collection. The 18th–20th-century objects are exemplary artworks and will add to the museum's robust collection of lacquer, which includes works from Japan. It will be the first gift to enter the museum's centennial collection—and demonstrates the power of the arts to forge connections across industries, geographies and cultures.
Jacqueline Avant was a community activist and prominent philanthropist who collected Japanese art and artifacts. She was drawn to and felt a deep personal affinity for the aesthetic of black and gold Japanese lacquerware, which she began collecting in 1995 and subsequently curated one of the most extensive and celebrated collections in the United States.
Sadly, Jacqueline was tragically killed Dec. 1, 2021. The Avant family sought to share her love of Japanese art and artifacts with this gift, leaving her legacy to the nation.
Jacqueline's husband of 54 years, Clarence Avant, is the legendary music executive known as "The Black Godfather." Their daughter Nicole Avant is the former U.S. ambassador to The Bahamas and is a critically acclaimed film producer, who is married to Ted Sarandos, co-CEO of Netflix. Their son, Alex Avant, is an executive at Creative Artists Agency.
"I want to thank the Avants for this exceptionally meaningful and generous gift," said Chase F. Robinson, Dame Jillian Sackler Director of the Arthur M. Sackler Gallery and Freer Gallery of Art, the National Museum of Asian Art. "Over decades, Jacqueline Avant built a collection that speaks to Japan's tradition of elegant pursuits such as poetry and incense. Many of the objects beautifully complement the Freer's holdings in painting and calligraphy. We are honored to be entrusted with these works and to share them in ways that help audiences celebrate, interact with and learn from Asian arts and cultures."
The museum's head of conservation along with two curators traveled to California to handpick the objects.
"This has very much been a team effort between our curatorial, conservation and collections departments," said Sol Jung, the Shirley Z. Johnson Assistant Curator of Japanese Art. "Lacquer is a quintessential Asian material, which developed into a highly refined artform in Japan. Jacqueline Avant's passion for the beauty of Japanese lacquerware has culminated in this gift that expands our museum's ability to share the diversity of artistic expression in Asia."
Thanks to this and other recent acquisitions, the museum's collections now include more than 46,000 objects.
About the Smithsonian's National Museum of Asian Art
The Smithsonian's National Museum of Asian Art is committed to preserving, exhibiting, researching and interpreting art in ways that deepen our collective understanding of Asia and the world. Home to more than 46,000 objects, the museum stewards one of North America's largest and most comprehensive collections of Asian art, with works dating from antiquity to the present from China, Japan, Korea, South Asia, Southeast Asia and the Islamic world. Its rich holdings bring the arts of Asia into direct dialogue with an important collection of 19th- and early 20th-century American works, providing an essential platform for creative collaboration and cultural exchange between the United States, Asia and the Middle East.
Beginning with a 1906 gift that paved the way for the museum's opening in 1923, the National Museum of Asian Art is a leading resource for visitors, students and scholars in the United States and internationally. Its galleries, laboratories, archives and library are located on the National Mall in Washington, D.C., and are part of the world's largest museum complex, which typically reports more than 27 million visits each year. The museum is free and open to the public 364 days a year (closed Dec. 25), making its exhibitions, programs, learning opportunities and digital initiatives accessible to global audiences.
# # #
SI-160-2023