National Museum of the American Indian Presents the South Dakota Symphony Orchestra's Lakota Music Project
A Musical Collaboration by the South Dakota Symphony Orchestra, Lakota Singer Emmanuel Black Bear and Cedar Flutist Bryan Akipa
October 2, 2019
News Release
Addthis Share Tools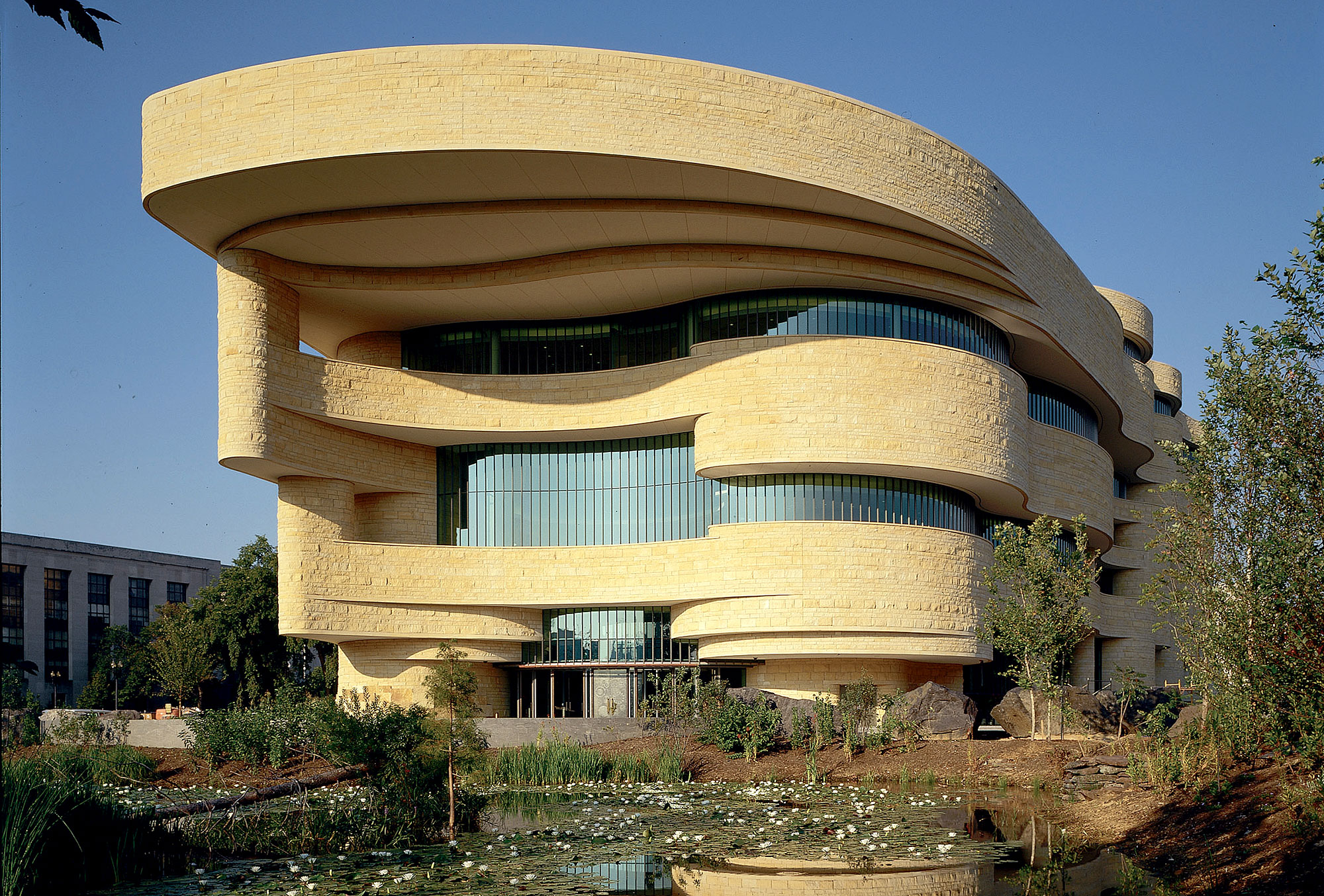 Performing for the first time outside South Dakota, the South Dakota Symphony Orchestra's (SDSO) Lakota Music Project will appear in concert at the Smithsonian's National Museum of the American Indian Oct. 19 at 2 p.m. The concert will feature two Native American Music Award winning artists—singer Emmanuel Black Bear (Oglala Sioux Tribe) and cedar flutist Bryan Akipa (Sisseton Wahpeton Oyate)—as well as musicians from the symphony orchestra. Free and open to the public, the performance will be held in the museum's Rasmuson Theater.
The Lakota Music Project is the flagship community-engagement program of the SDSO. In performing Native and non-Native music, the project seeks to create an environment of openness that treats both cultures with dignity and respect.
The performance will include commissioned works by Akipa and Jerod Impichchaachaaha' Tate (Chickasaw Nation), participants in the SDSO's Music Composition Academies. The performers will be joined by SDSO Music Director Delta David Gier; Professor Emeritus of American Indian Studies Ronnie Theisz at Black Hills State University; and Lakota elder Chris Eagle Hawk. 
The program includes:
Two pieces by Jeffrey Paul—"Pentatonic Fantasy," for winds, strings and cedar flute, and "Desert Wind," for wind quintet, Lakota singer and hand drum
"Guide Me" by Jerod Impichchaachaaha' Tate, for string quartet and Lakota singer
"Meadowlark" by Bryan Akipa, for cedar flute and wind quintet
"Amazing Grace," arranged by Theodore Wiprud for string quartet, wind quintet and Lakota singer
Short works written by Native American students of the SDSO Composition Academies
The Lakota Music Project was created between 2005 and 2008 as a collaboration by the SDSO and leaders of the Lakota and Dakota communities. It has been described as a practical demonstration by non-Native and Native American musicians to advance cultural understanding. The project strives to create an environment of openness through the fusion and collaborative performance of music of both cultures. The first Lakota Music Project programs included music written for the full symphony orchestra and the Creekside Singers, a Lakota drumming group.
Native American Music Award-winner Emmanuel Black Bear said, "Being a part of the Lakota Music Project and the Creekside singers brings a lot of honor to our families. Utilizing our traditional songs with orchestra is not something they would normally see. Where we come from [the reservation], people consider us a Third World, lots of hopelessness. With the Lakota Music Project, we can share our way of life, our traditional ways which bring us to together and offer hope through the music. Racial issues exist because of ignorance and not knowing. By showing our way of life, they will understand who we are as a people. We sing a lot of old songs, and so does the orchestra. You know, no matter what race you are...it's the music."
About the National Museum of the American Indian
In partnership with Native peoples and their allies, the National Museum of the American Indian fosters a richer shared human experience through a more informed understanding of Native peoples. The museum in Washington, D.C., is located on the National Mall at Fourth Street and Independence Avenue S.W. and is open every day from 10 a.m. to 5:30 p.m. (closed Dec. 25). Connect with the museum on Facebook, Twitter, Instagram and AmericanIndian.si.edu.
# # #
SI-385-2019