National Museum of the American Indian and Washington International Horse Show Team Up to Celebrate Horses
Exhibition Grand Opening Oct. 29-30 and Free Kids' Day
August 30, 2011
News Release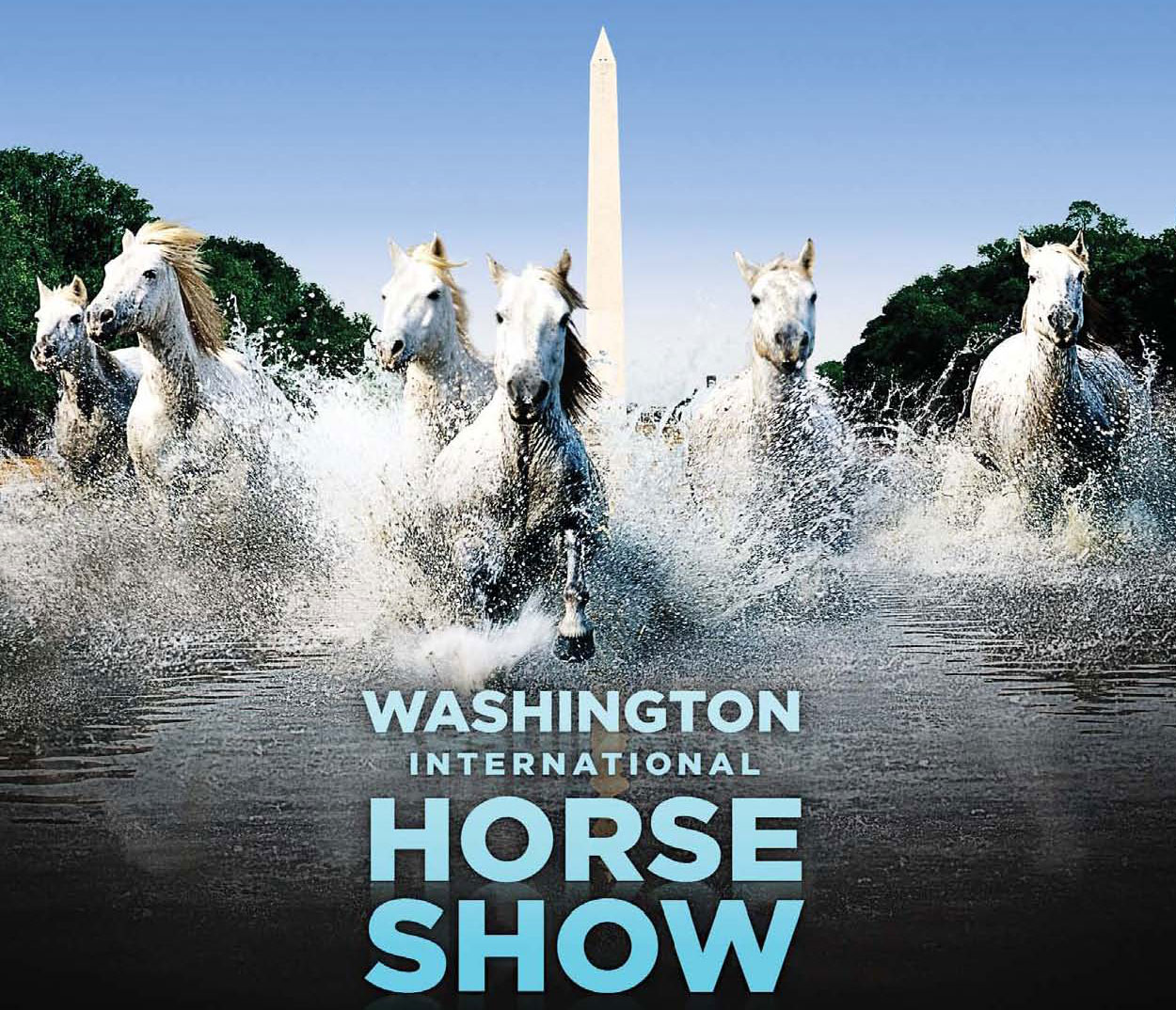 Note: This news was originally published on Aug. 23, 2011.
---
The Smithsonian's National Museum of the American Indian and the Washington International Horse Show announce a new partnership to celebrate horses in Native American culture and equestrian sport throughout history.
The museum opens "A Song for the Horse Nation" Saturday, Oct. 29, at its flagship museum on the National Mall, a major exhibition that explores the role horses have played in Native culture from the 1500s to the present. The exhibition runs through Jan. 7, 2013. The Washington International Horse Show celebrates its 53rd year Oct. 25-30 at the Verizon Center. Together, the two organizations will celebrate these occasions with free family programs on Saturday, Oct. 29, at the museum, 10 a.m. to 4 p.m., and at the Verizon Center, 10 a.m. to 2 p.m., and all day Sunday, Oct. 30, at the museum. A free shuttle service between the museum and the Verizon Center will be provided by Reston Limousine on Saturday.
Activities include free pony rides at the Verizon Center Oct. 29 for WIHS Kids' Day, war-pony painting demonstrations by Crow equestrian and tribal general council member Kennard Real Bird, storytelling by award-winning children's book author and illustrator S.D. Nelson (Standing Rock Sioux), hands-on ledger-art lessons and much more at both locations.
"What better way for us to come together to illuminate our shared history and distinct cultures than through our mutual admiration for horses," said museum director, Kevin Gover (Pawnee). "This unique collaboration celebrates the indomitable spirit not just of the Horse Nation, but of the whole nation. We are thrilled to be partnering with the Washington International Horse Show and know that the spectators at theVerizon Center and the visitors to the museum will be, too."
"The Washington International Horse Show is honored to partner with the Smithsonian's National Museum of the American Indian, two great Washington institutions coming together to celebrate horses and equestrian sport," said Bridget Love Meehan, executive director, Washington International Horse Show. "Aligning our organization with one of the world's most recognized cultural institutions allows the Washington International Horse Show to share the drama, beauty and athleticism of world-class equestrian sport with millions of people worldwide and honor the significance of the horse throughout our nation's history."
The D.C. Mounted Police and Real Bird will present the U.S. and Crow Nation colors on horseback Saturday at 3 p.m. on the museum's Outdoor Welcome Plaza, while singer KJ Jacks (Cherokee Nation of Oklahoma) performs the U.S. national anthem. Real Bird will also participate in the opening procession of the Washington International Horse Show Friday evening, Oct. 28, at the Verizon Center. (A surprise, kid-friendly character will also provide lively updates via Twitter during the exhibition's run.)
About the National Museum of the American Indian
The National Museum of the American Indian is the 18th museum of the Smithsonian Institution. It is the first national museum dedicated to the preservation, study and exhibition of the life, languages, literature, history and arts of Native Americans. Established by an act of Congress in 1989 (amendment in 1996), the museum works in collaboration with the Native peoples of the Western Hemisphere and others to protect and foster their cultures by reaffirming traditions and beliefs, encouraging contemporary artistic expression and empowering the Indian voice.
www.AmericanIndian.si.edu
About the Washington International Horse Show
An equestrian tradition since 1958, the Washington International Horse Show brings Olympic champions and top competitors to the nation's capital to compete for more than $400,000 in prize money and championship titles. More than 500 horses participate in show jumping, hunter and equitation events during the six-day show. Highlights include the $100,000 President's Cup Grand Prix - a World Cup Qualifier, the Puissance high jump competition and WIHS Equitation Championship Finals featuring the country's top junior riders. Special exhibitions, boutique shopping and community activities round out this family friendly event. Since its debut, the Washington International has welcomed presidents, first ladies, celebrities, business and military leaders, as well as countless horse enthusiasts of all ages. Washington International Horse Show Association, Ltd., is a 501(c) (3) nonprofit charitable organization. www.wihs.org
SI-365-2011