National Museum of American History Hosts "Viral Histories: Stories of Racism, Resilience, and Resistance in Asian American Communities"
May 14, 2020
News Release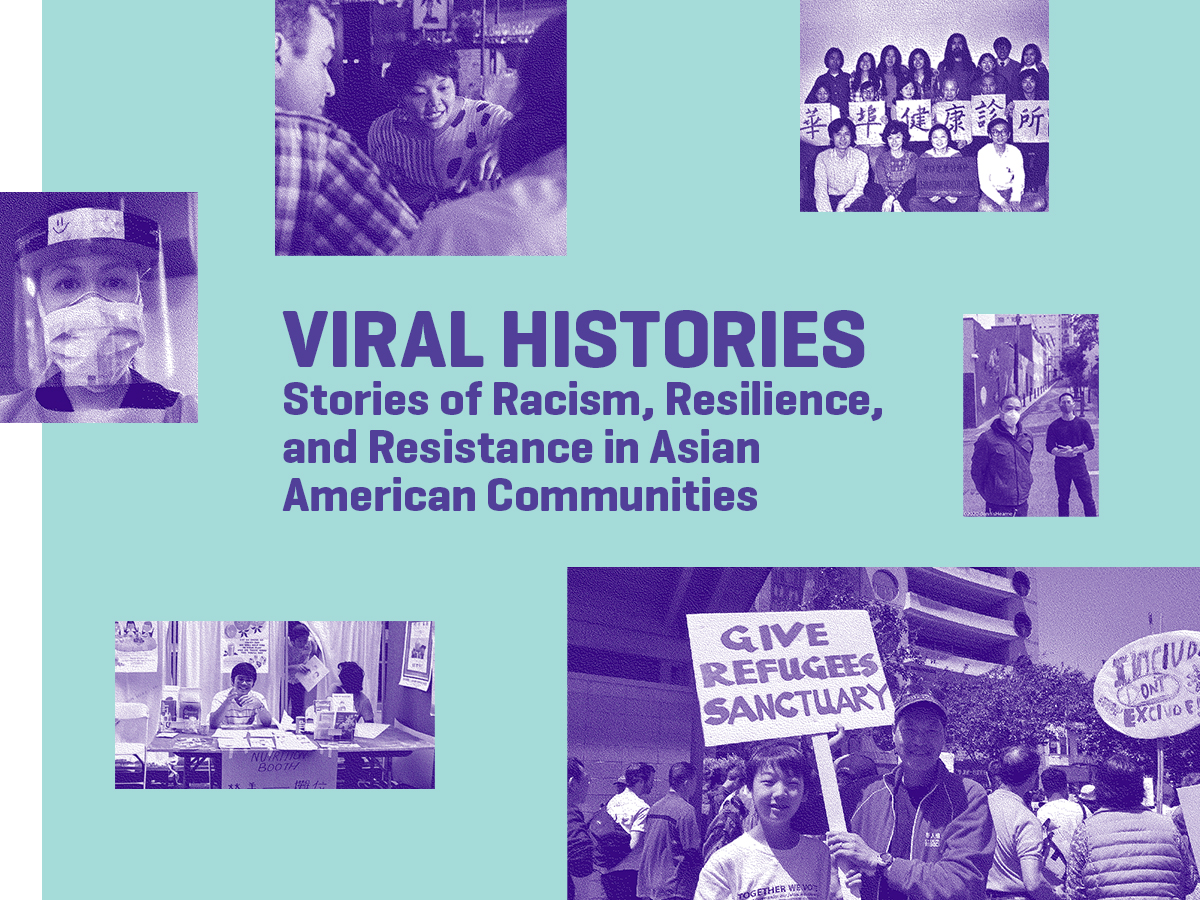 The Smithsonian's National Museum of American History will explore the increased racism and hate crimes directed at Asian Americans during the COVID-19 pandemic in a four-day digital conversation May 18–21 for high school students and teachers. The event, "Viral Histories: Stories of Racism, Resilience, and Resistance in Asian American Communities," will include special guest Filipino American rapper, music producer and spoken word artist Ruby Ibarra.
Each day the museum will post a video at 9 a.m. EDT of museum curator Theodore Gonzalves and co-host Lintaro Donovan, a high school student and civic leader from Maryland, engaging in a discussion with community leaders to share firsthand experiences and address the question of "How do we choose to strengthen a community in the middle of an emergency?" Gonzalves will be joined by special guests in a live webcast at 3 p.m. EDT to answer questions and dive deeper into the topic. The project aims to document how communities and allies are fighting not only a deadly virus but standing up for each other against racist acts of violence and inequity. The museum will look at the long history of how power, prejudice and public health has affected the Asian American community throughout U.S. history. Participants may engage in daily Q&A sessions via live text chat.
The event will be streamed on the museum's website at https://s.si.edu//ViralHistories for students and the general public, as well as through the Smithsonian Center for Learning and Digital Access's YouTube and Facebook channels. The Facebook event information is located here at https://www.facebook.com/events/695974341170026/.
The schedule and topics are:
May 18: What drives us to build community strength and resiliency during an emergency?
May 19: What do we take for granted? How does this inform the choices we make?
May 20: What is our responsibility to examine the assumptions we have about others?
May 21: How do we maintain strength and community after an emergency is over?
Guest speakers will include:
Abigaile De Mesa, a supervising nurse in New Jersey
Genevieve Villamora, co-owner of Bad Saint, award-winning Washington, D.C., restaurant
Max Leung, founder of the San Francisco Peace Collective
Russell Jeung, chair of the Asian American Studies Department at San Francisco State University and creator of the Stop AAPI Hate website
Interwoven throughout the four days, the museum will feature video reports produced by culinary historian and writer Grace Young to document the effects of the COVID-19 pandemic in Manhattan's China Town (https://posterhouse.org/special-project/corona-virus-chinatown-stories/).
The content and discussions will be appropriate for high school students as well as curious adults. Resources will be available for teachers and parents to incorporate into distance-learning plans.
The museum is partnering with the Smithsonian's Asian Pacific American Center, the Smithsonian's Freer Gallery of Art and several affiliated museums across the country.
Through incomparable collections, rigorous research and dynamic public outreach, the National Museum of American History seeks to empower people to create a more just and compassionate future by examining, preserving and sharing the complexity of our past. All Smithsonian museums continue to be closed to support the effort to contain the spread of COVID-19. For more information, visit http://americanhistory.si.edu.
# # #
SI-156-2020