National Museum of American History Collects History Related to Lesbian, Gay, Bisexual and Transgender History
Materials from Groundbreaking NBC Television Series "Will & Grace," Renee Richard's Tennis Racquet and the Original Transgender Pride Flag
August 19, 2014
News Release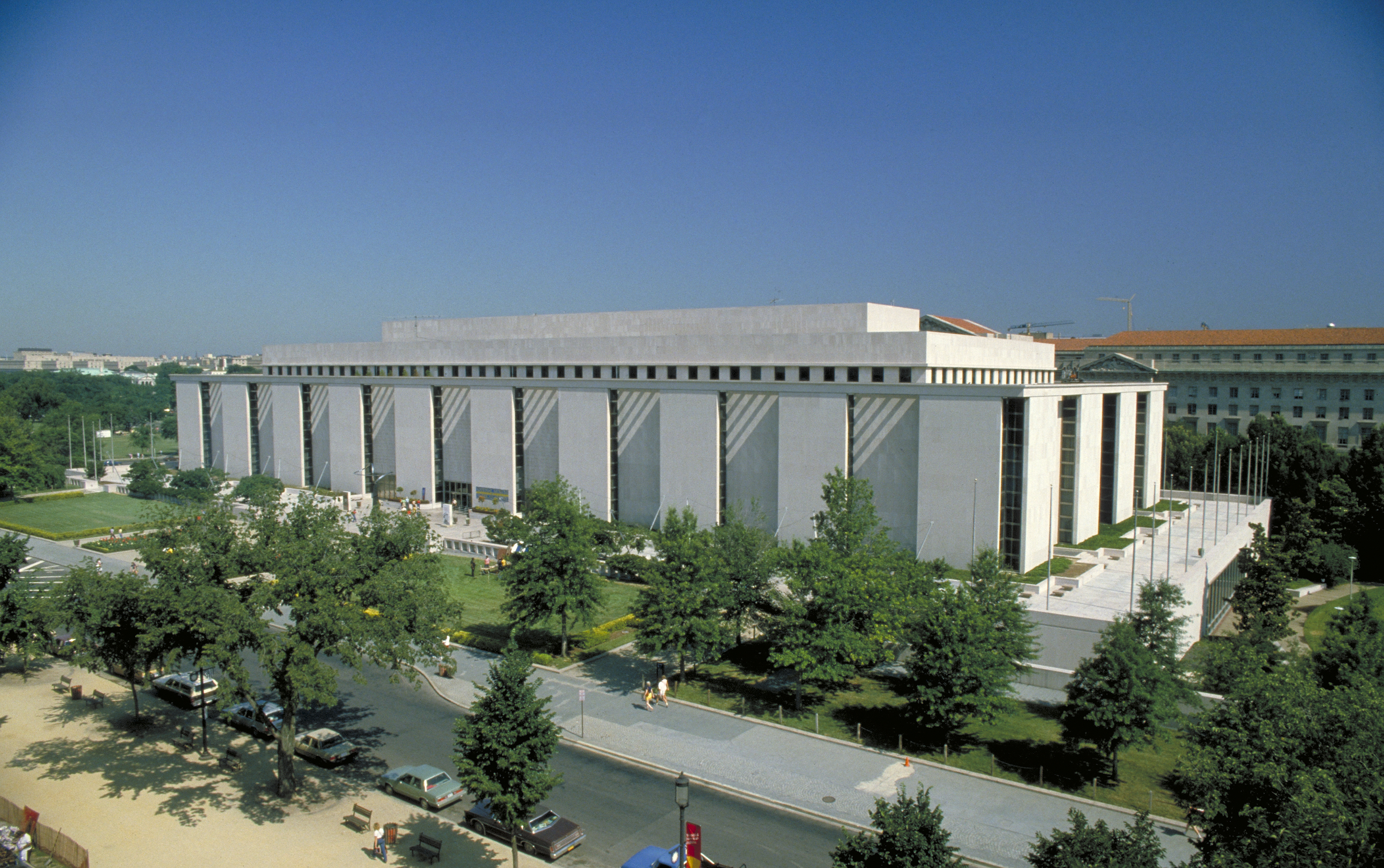 As part of its mission to document the full breadth of the American experience, the Smithsonian's National Museum of American History will add a significant number of objects and archival materials related to LGBT history, including Renee Richard's tennis racquet, the original transgender pride flag, materials from the NBC television series Will & Grace and the diplomatic passports of former U.S. Ambassador to New Zealand and Samoa David Huebner and his spouse, Duane McWaine, and will acknowledge several other recent donations.
The museum will officially accept the objects into its collections at a donation ceremony today, that will be attended by Huebner and McWaine; Will & Grace creators David Kohan and Max Mutchnick; flag designer Monica Helms; Washington, D.C., photographer Patsy Lynch; Florida photographer Silvia Ros; Mark Meinke, LGBT historian and activist; and representatives from donor organizations: Gay, Lesbian, Bisexual and Transgender Community Center of Baltimore and Central Maryland and the DC Cowboys. 
"The pursuit of civil rights in America is woven throughout our history," said John Gray, director of the museum. "It is a tale of struggle and accomplishment as the nation strives to fulfill its ideals. We are grateful to our donors for assisting us to fulfill our mission to help the public understand the past in order to make sense of the present and shape a more humane future."
DC Cowboys Dance Company Records
Founded by Kevin Platte, the DC Cowboys Dance Company was an all-male, gay, non-profit dance group based in Washington, D.C., active from 1994 to 2012. The donation includes business records and documentation of its national and international performances, along with photographs and costuming.
Gay, Lesbian, Bisexual and Transgender Community Center of Baltimore and Central Maryland
The Gay and Lesbian Community Center of Baltimore is donating material documenting LGBT life in Baltimore during the past 40 years. Included are photographs, gay pride ephemera, editor's files from the Baltimore Gay Paper, Gay Life, correspondence, advertising and materials related to the National Association of LGBT Community Centers.
Monica Helms, Transgender Pride Flag
Helms joined the Navy after high school, serving in the engine room of two submarines until 1978. In 1997, she started living as a woman and became involved in transgender activism. She created the first transgender pride flag in 1999 as a symbol of transgender diversity and rights and debuted it at a pride parade in Phoenix in 2000. Helms is also donating a Transgender American Veterans Association button and a TransParentDay.org rubber wrist bracelet.
Ambassador David Huebner, Diplomatic Passports
Huebner served as the U.S. ambassador to New Zealand and Samoa between 2009 and January 2014. He was the first openly gay ambassador in the Obama administration and the first LGBT ambassador knowingly confirmed by the U.S. Senate. At the Senate confirmation hearing, Huebner introduced his spouse Duane McWaine and noted that the day was their 20th wedding anniversary. The museum is adding the couple's diplomatic passports, four challenge coins designed and distributed during Huebner's tenure and a quilt commemorating marriage equality from Samoa.
David Kohan and Max Mutchnick, Creators of Will & Grace
Will & Grace aired on NBC from Sept. 21, 1998, to May 18, 2006, and is recognized as the most successful television series featuring gay principal characters. Creators Kohan and Mutchnick are donating a number of materials, including copies of Mutchnick's correspondence with the Human Rights Campaign, copies of the show's scripts and an original Al Hirschfeld caricature of the principal characters. NBC has also agreed to donate a number of objects from its archives, including a pill bottle and flask, the signboard for "Grace Adler Interior Design" and Will Truman's framed diploma from Columbia University.
Renee Richards
Richards is an American ophthalmologist, author and former professional tennis player. In 1975, after undergoing sex-reassignment surgery, she was denied entry into the 1976 U.S. Open by the United States Tennis Association, citing a women-born-women policy. She disputed the ban and the New York Supreme Court ruled in her favor in a landmark decision in favor of transsexual rights. She recently donated the Dunlop tennis racquet she used to win the 1963 All-Navy Championship and the 1964 New York State Men's Championship, playing as Richard Raskin. Included in the donation are a high school trophy, ophthalmology loupes, a hat, red silk dress, shoes and an autographed photo of Martina Navratilova.
Recent Donations
The Museum also acknowledged a number of recent donations, including more than 100 images from photographer and Washington, D.C., native Patsy Lynch, who's work documents several decades of the struggle for LGBT civil rights; a full run of the newsletter, The Drag Rag by LGBT historian and activist Mark Meinke; and 86 photographs from Cuban American photographer Silvia Ros who has documented the LGBT community for more than a decade.
These donations join the museum's collections of more than 3 million objects and archival materials. The museum's LGBT collections date back to the 19th century. Objects in the collections include a selection of protest signs from gay civil rights activist Frank Kameny, materials relating to the military's Don't Ask, Don't Tell policy, Billie Jean King's tennis dress and HIV and AIDS-related lab equipment and medications. The archival collections are rich in ephemera, oral histories, photographs, posters and entertainment publicity materials. The museum has also collected materials that express opposition to LGBT issues, including protest posters associated with the Westboro Baptist Church, a copy of The Anita Bryant Story and materials in opposition to gay marriage.
The museum has mounted various LGBT history displays throughout the years, including two marking the 25th and 40th anniversaries of the 1969 Stonewall riots in New York City, generally considered the beginning of the public gay rights movement in the U.S.; an exhibit on the 30th anniversary of the emergence of the HIV and AIDS epidemic; and a display during the 10th anniversary of the AIDS Memorial Quilt.
Through incomparable collections, rigorous research and dynamic public outreach, the National Museum of American History explores the infinite richness and complexity of American history. The museum is located at 14th Street and Constitution Avenue N.W., and is open daily from 10 a.m. to 5:30 p.m. (closed Dec. 25). Admission is free. For more information, visit http://americanhistory.si.edu or call (202) 633-1000 for Smithsonian information.
# # #
SI-409-2014
Media Only
Valeska Hilbig
(202) 633-3129 
(202) 309-2152