National Museum of American History Adds Objects on #GivingTuesday
Museum Documents Story of Philanthropy in America
December 1, 2015
News Release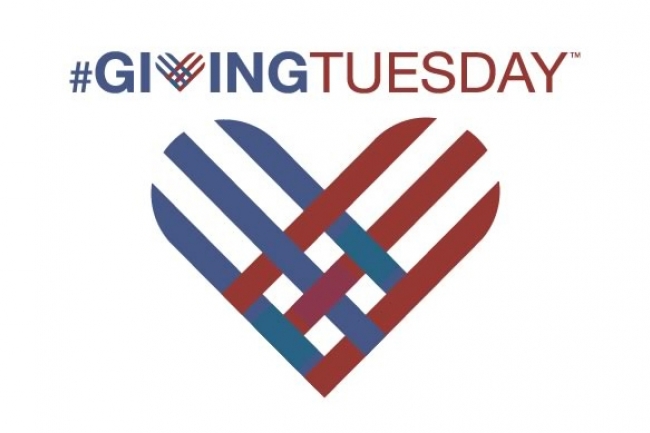 On a global day dedicated to giving, the Smithsonian's National Museum of American History will announce a long-term Philanthropy Initiative with a new display, "Giving in America," as well as a collections effort that represents Americans' gifts of time, talent, expertise and money.
The donation of objects reflecting on community giving will take place during the Smithsonian's first annual philanthropy symposium, "The Power of Giving: Philanthropy's Impact on American Life" to coincide with #GivingTuesday Dec. 1, an international day of giving created in 2012 by Henry Timms, executive director of the 92nd Street Y in New York City.
Artifacts donated Dec. 1 are a firefighter's boot used to collect money from motorists for the "Fill the Boot" campaign for muscular dystrophy and a sign and T-shirts from the Fairfax County Fire and Rescue Department and the Fairfax County Professional Fire Fighters and Paramedics–IAFF Local 2068. From the #BMoreGivesMore 2013 campaign, the museum will accept team T-shirts, signs and a banner that represent how residents made Baltimore the most generous city in America on #GivingTuesday. The museum is also seeking to collect fundraising thermometers—the temperature gauges on poster boards or large printouts used by charities use to track the progress of donations.
"Philanthropy has made a profound difference in defining who we are as individuals, a nation and how the world views us," said John Gray, director of the National Museum of American History. "These objects will help our visitors better understand the collaborative power of giving and how ordinary people contribute to the nation's well-being." 
The Smithsonian Philanthropy Initiative is made possible through a grant from the Bill and Melinda Gates Foundation and a gift from David M. Rubenstein, co-founder and co-CEO of the Carlyle Group and a member of the Smithsonian Board of Regents. The funding supports an annual symposium, a long-term space to display the history of philanthropy and endows a curatorial position and provides for the addition of artifacts to the national collections. Public outreach will occur through the museum's website, programming and social-media engagement. In 2016, a long-term philanthropy exhibit will open Nov. 29 featuring an annual theme with the inaugural topic centered on giving and the environment.
The preview cases that open Dec. 1 for "Giving in America," which will be on view until next November, provide a look at how philanthropy has shaped American civic culture in two eras—the Gilded Age (1870s–1900) and the present day. The display showcases the role of philanthropy in creating some of the nation's most enduring museums, libraries, orchestras, universities and hospitals. It also examines the involvement of women in 19th-century philanthropy. Artifacts include a register book showing the 1,600 libraries financed by Andrew Carnegie, an 1881 gown designed by Charles Frederick Worth for philanthropist Mary Eno Pinchot, an early edition of Beethoven's Symphony No. 5 used for the Chicago Symphony Orchestra's inaugural concerts in October 1891, a nurse's cap worn by a Johns Hopkins School of Nursing student (circa 1945) and current civic philanthropy stories.
Also featured in the preview cases and the permanent philanthropy exhibition will be a rotating presentation of letters from signers of the Giving Pledge and a kiosk where visitors can view additional letters on loan to the museum. The Giving Pledge is a commitment by the world's wealthiest individuals and families to dedicate the majority of their wealth to philanthropy. Currently on view are the original letters of David Rockefeller, Warren Buffett, Vicki and Roger Sant, Jorge and Darlene Perez, and Judy Faulkner.
As part of its #GivingTuesday public programming, the museum will feature opportunities for visitors to share their stories of giving and how they see themselves as philanthropists, whether it be through community service or financial support. Activities include objects-out-of-storage, talk-back boards and a social-media component inviting people to share their giving stories at #AmericanGiving.
Through incomparable collections, rigorous research and dynamic public outreach, the National Museum of American History explores the infinite richness and complexity of American history. The museum helps people understand the past in order to make sense of the present and shape a more humane future. For more information, visit http://americanhistory.si.edu. To contact the museum regarding possible collecting, the public may email AmericanGiving@si.edu. The museum is located at 14th Street and Constitution Avenue N.W., and is open daily from 10 a.m. to 5:30 p.m. (closed Dec. 25). Admission is free. For Smithsonian information, the public may call (202) 633-1000.
# # #
SI-542-2015