Hirshhorn Extends Charline von Heyl's Critically Acclaimed Exhibition for Three Additional Months Through April 21  
Museum Was Closed for 27 Days During the Government Shutdown
February 5, 2019
News Release
Addthis Share Tools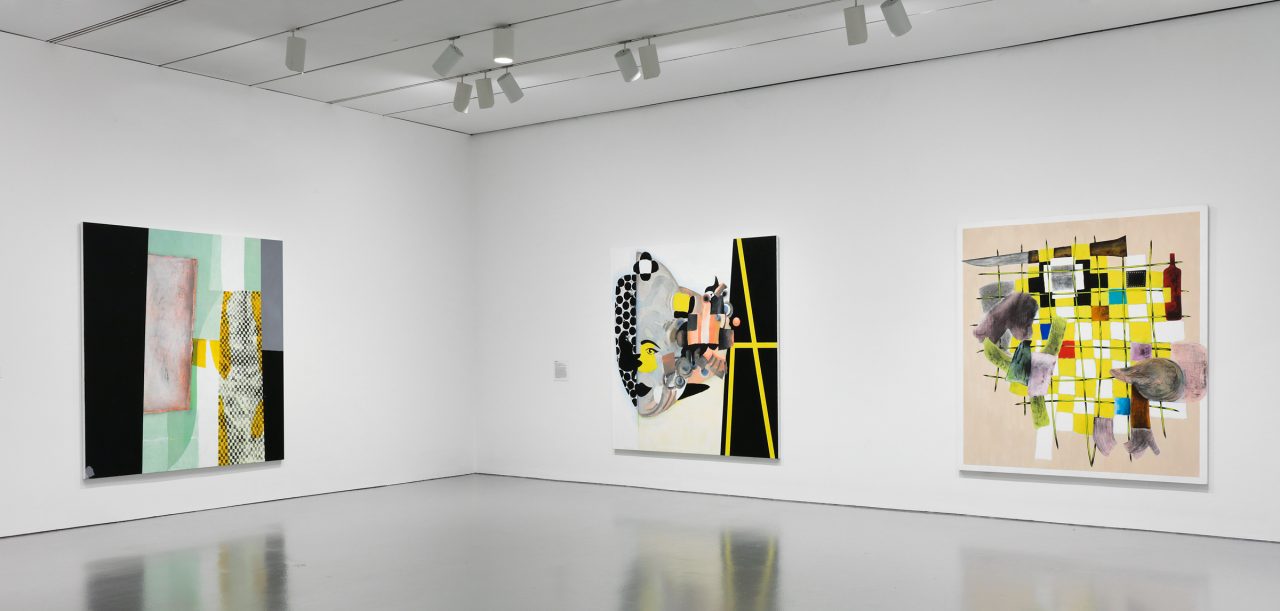 The Smithsonian's Hirshhorn Museum and Sculpture Garden has announced that artist Charline von Heyl's critically acclaimed exhibition, "Snake Eyes," has been extended through April 21. The exhibition, which was organized in collaboration with the Deichtorhallen in Hamburg, Germany, is the artist's largest U.S. museum survey exhibition to date, comprising more than 30 large-scale works that highlight von Heyl's innovative artistic development. The three-month extension allows visitors who may have missed the exhibition due to the government shutdown the opportunity to experience these works in person, deemed "a first class retrospective" by The New York Times and described as "exultant" by The Washington Post.
"We are so pleased to be able to extend Charline von Heyl's exhibition," said Hirshhorn Director Melissa Chiu. "She is undoubtedly one of the most accomplished and influential painters, and we are delighted that visitors will have more of an opportunity to experience her singular explorations in painting. We would especially like to thank all of the lenders to the exhibition who have graciously agreed to this extension."
Von Heyl has gained international recognition for continually rethinking the possibilities of contemporary painting. Her cerebral, yet deeply visceral, artworks upend long-standing assumptions about composition, beauty and narrative, creating images that are seemingly familiar yet impossible to classify. Combining keen humor, a rigorous, process-based practice and references from a broad array of sources, von Heyl creates paintings that, in her words, offer "a new image that stands for itself as fact," challenging conventions about an artist's signature style or linear development.
Since opening Nov. 8, 2018, "Charline von Heyl: Snake Eyes" has garnered critical reviews in The New York Times, The Wall Street Journal and The Washington Post. 
Exhibitions currently on view at the Hirshhorn include:
"Charline von Heyl: Snake Eyes," through April 21
"Rafael Lozano-Hemmer: Pulse," through April 28
"What Absence Is Made Of," through August
"Mark Bradford: Pickett's Charge," through 2021
About the Artist
Von Heyl (b. 1960, Mainz, Germany; lives and works in New York City and Marfa, Texas) studied at the Hochschule für bildende Künste Hamburg and the Kunstakademie Düsseldorf and participated in the Cologne art scene in the 1980s. Her work has been exhibited internationally in solo and group exhibitions, and it is in collections around the world, including in the Museum of Contemporary Art, Los Angeles; the Walker Art Center, Minneapolis; the Whitney Museum of American Art, New York; the Museum of Modern Art, New York; San Francisco Museum of Modern Art; Tate, London; Musée d'Art Moderne de la Ville de Paris; and Kunstmuseum, Bonn. She was a finalist for the Hugo Boss Prize in 2014 and has been awarded residencies at the Wexner Center for the Arts and the Chinati Foundation.
About the Hirshhorn
The Hirshhorn Museum and Sculpture Garden is the national museum of modern and contemporary art and a leading voice for 21st-century art and culture. Part of the Smithsonian, the Hirshhorn is located prominently on the National Mall in Washington, D.C. Its holdings encompass one of the most important collections of postwar American and European art in the world. The Hirshhorn presents diverse exhibitions and offers an array of public programs on the art of our time—free to all, 364 days a year. For more information, visit hirshhorn.si.edu.
# # #
SI-17-2019