Hidden Universe to Play at the National Air and Space Museum and Steven F. Udvar-Hazy Center Beginning Jan. 31
January 14, 2014
News Release
Addthis Share Tools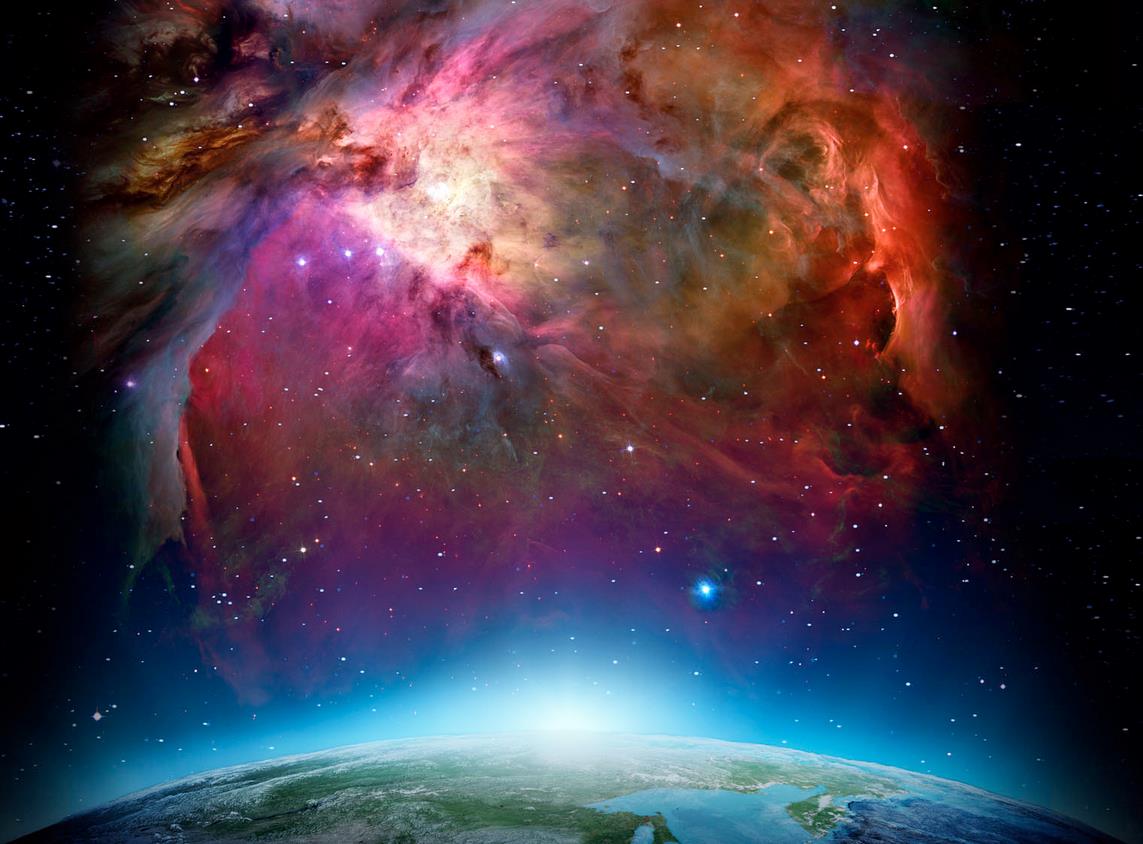 Smithsonian Theaters will launch the giant-screen film, Hidden Universe, Jan. 31 in the Lockheed Martin IMAX Theater at the Smithsonian's National Air and Space Museum and in the Airbus IMAX Theater at the museum's Steven F. Udvar-Hazy Center in Chantilly, Va. The documentary adventure Hidden Universe takes audiences on an extraordinary journey deep into space. With the power of IMAX cinematography, the deepest reaches of the universe are brought to life with unprecedented clarity through real images captured by the world's most powerful telescopes.
Stunning, high-resolution images of space allow moviegoers to explore the earliest galaxies and nebulae, watch stars being born in vivid clouds of gas and dust, tour the surface terrain of Mars and witness images of distant celestial structures, including stunning views of the sun. Seen for the first time in IMAX, these dramatic new images offer fresh insight into the origins and evolution of the universe.
Narrated by Golden Globe-winner Miranda Richardson, Hidden Universe is rated G and runs 37 minutes long. It is a December Cinema Productions film produced in association with Film Victoria, Swinburne University of Technology and the European Southern Observatory and executive produced by Emmy Award-winning producer Tony Wright, George Adams and James Vernon. The film is produced by Stephen Amezdroz in association with MacGillivray Freeman Films and is written and directed by Russell Scott. The musical score is by Dale Cornelius. December Cinema Productions is a division of December Media.
Individual tickets for Hidden Universe are on sale now and may be reserved and purchased up to two weeks in advance. Groups of 10 or more may reserve tickets now for any date during the film's run. The public may visit any Smithsonian Theaters box office, call toll-free (866) 868-7774 or visit www.si.edu/IMAX for information or to purchase tickets.
The National Air and Space Museum is located on the National Mall in Washington, D.C. The Udvar-Hazy Center is located in Chantilly, Va., near Washington Dulles International Airport. Both facilities are open daily from 10 a.m. until 5:30 p.m. September–May with extended hours seasonally from May 24 to Sept. 2; all Smithsonian museums are closed Dec. 25. Admission is free; however, there is a $15 parking fee for any vehicle arriving at the Udvar-Hazy Center before 4 p.m.
The Airbus IMAX Theater is located on the main floor of the Steven F. Udvar-Hazy Center at 14390 Air and Space Museum Parkway in Chantilly, Va. The theater's 86-by-62-foot screen is the largest in northern Virginia.
The film will be showing in 3-D in the Lockheed Martin IMAX Theater, which is located on the main floor of the National Air and Space Museum on the National Mall. The theater's 74-by-49-foot screen is one of the largest on the East Coast.
# # #
SI-10-2014