The Future of Innovation Comes to the Smithsonian Dec. 8
How Does Innovation Affect Daily Life?
December 4, 2013
News Release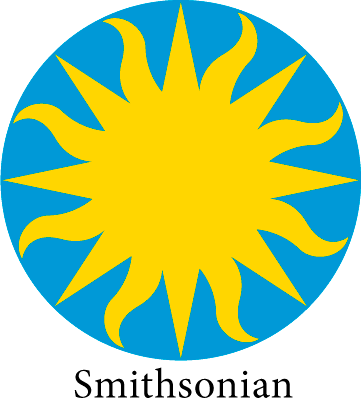 "Innovation: Brainstorms, Big Ideas and the Creative Future" is the topic of a free daylong program at the Smithsonian Sunday, Dec. 8. It will be held from 10 a.m. to 3:30 p.m. in the Smithsonian's Ripley Center.
Innovators drawn from the Smithsonian, NASA, the U.S. Department of Commerce's United States Patent and Trademark Office, science, technology and the arts will come together to present a series of 15-minute, highly focused presentations that look at some big questions about how big ideas are born. The day is designed to speak to and spark visitors' curiosity about innovation, and the setting will be a casual and interactive one. There will be opportunities for visitors to mingle, meet the presenters, get their own ideas flowing and try their hand at intriguing activities. Morning and afternoon sessions let them shape the day as they choose. The program is open to the public; admission is free, but tickets are required. The public may reserve tickets by calling (202) 633-3030 or visiting www.smithsonianassociates.org. See a complete schedule here.
Activities at this event will give audiences a taste of, and a chance to shape, the future programming planned for the Arts and Industries Building on the National Mall, which is undergoing construction to partially renovate its interior. Currently scheduled to reopen in late 2014 as the "Smithsonian Innovation Space at the Arts and Industries Building," this temporary use of the building will offer an interactive educational experience to inspire the next generation of inventors, entrepreneurs and creative thinkers. This effort is made possible in part by a collaboration with the USPTO, the federal agency responsible for granting U.S. patents and registering trademarks.
The daylong Innovation event is devoted to exploring the role that innovation plays in people's lives. Matt Wasowski of Nerd Nite NYC serves as the day's moderator. Wasowski founded Nerd Nite, which is a critically acclaimed monthly global presentation series that is regarded as the second-largest global lecture series behind TED Talks.
The speakers are:
Jon Brack, a freelance photographer who has spent more than a decade working in remote locations and whose photos have been used by National Geographic, the Washington Post and NASA HQ. Brack will be highlighting his work with interactive panography that can be viewed as virtual tours and talking about his panography of space shuttles.
Meredith Drosback, a TMS and AAAS Fellow at the White House Office of Science and Technology Policy who assists with the development and implementation of policies related to the Materials Genome Initiative. She will discuss her projects, including "We the Geeks" podcasts, a new series of Google+ Hangouts that highlights the future of science, technology and innovation in the U.S.
Brian Foo, a Web developer and artist who received funding through Kickstarter for an illustrated book, Continuous City, which explores reimagined versions of New York City through painting, writing, architecture and programming. He will discuss how this project blended both creation and innovative funding.
Bruce Kisliuk, the deputy commissioner for patent administration of the USPTO handles the oversight of the organization's budget and planning, information management and innovation development. Kisliuk will speak on innovation and the collaboration with Smithsonian on the Smithsonian Innovation Space.
Pherabe Kolb, the project director of the Smithsonian Innovation Space at the Arts and Industries Building and the associate director of strategic communications at the Smithsonian. Kolb will be giving an overview of this project and a history of the building and how innovation has been a thread through it.
Merry Lynn Morris, a dance instructor who created a dance/mobility chair to be used in dance performance, which stems from her experience as a caregiver to her father for 21 years. She will focus on the prototypes that came out of this project and what it means to dancers with disabilities.
Alexei Novitzky, has a master's degree in mechanical engineering from the University of South Florida. He is a snowboarder and inventor of the Skatecase, which can be opened to reveal an interior capable of carrying a laptop or other small items. Novitzky will talk about his invention and the process from a dream to retail product.
Caroline Payson, director of education at the Smithsonian's Cooper-Hewitt, National Design Museum in New York City. Payson led a Design Prototype talk and exercise for the Smithsonian CREATE program that highlighted a hands-on approach to innovating design. She will lead a similar project to end the day.
Vince Rossi and Adam Metallo, of the Smithsonian's 3-D Lab, which is tasked to digitally scan the Smithsonian's 137 million objects. They will be speaking about some specific projects they have been working on and the overall efforts of bringing 3-D printing into collection management and education.
Steven Sasson, an electrical engineer and inventor of the digital camera. In 2009, Sasson was awarded the National Medal of Technology and Invention Award, which is the highest honor awarded by the U.S. government to scientists, engineers and inventors. Sasson was also inducted into the National Inventors Hall of Fame in 2010.
Keith Sawyer, a professor of psychology and education at Washington University in St. Louis and one of the country's leading scientific experts. His research and numerous books have been featured on CNN, Fox News and TIME magazine. Sawyer is sought after speaker in answering how organizations can work together to turn creativity into organizational innovation.
Lauren Worley, the press secretary for NASA, has worked across many organizations to communicate NASA's activities, including promoting small businesses that contributed to landing Curiosity on Mars, highlighting NASA's 3-D printing and creating Google+ Hangouts and Tweet ups.
For more information, visit the website, http://innovation.smithsonian.com.
                                                # # #       
SI-406B-2013