Evening Concerts at the 48th Smithsonian Folklife Festival
June 23, 2014
News Release
Addthis Share Tools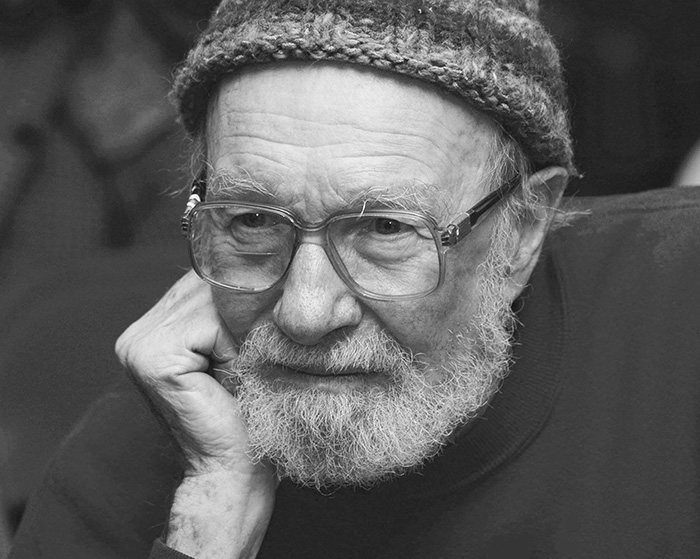 The 48th annual Smithsonian Folklife Festival will feature a series of evening concerts.
The Festival will be held Wednesday, June 25, through Sunday, June 29, and Wednesday, July 2, through Sunday, July 6, outdoors on the National Mall between Seventh and 14th streets. Admission is free. Festival hours are from 11 a.m. to 5:30 p.m. each day, with special evening events beginning at 6 p.m. The Festival is co-sponsored by the National Park Service.
Thursday, June 26
"Sounds of the Southwestern Mountains: Dong and Miao Music"—The evening will feature the Dimen Dong Folk Chorus and the Miao Music and Dance Group, which represent the rural areas of Guizhou Province in southwest China. From 6 to 8 p.m. at the Moonrise Pavilion.
"Divas Night: Homage to Kenyan Women in Music"—Women have always played an essential role in the preservation of Kenyan culture, and their contributions to Kenyan music span decades, regions and genres. Divas Night celebrates the diverse talents of Kenyan women in music. Performers will include Afro-fusion artists Iddi Achieng' and Suzanna Owiyo, the Gargar trio from northeastern Kenya, Doris Chepchumba from the Kalenjin community in the Rift Valley and taarab-pop artist Nyota Ndogo. From 6 to 8 p.m. at the Ngoma Stage.
Friday, June 27
"Ralph Rinzler Memorial Concert: A Tribute to Pete Seeger, Citizen Artist"—This concert will celebrate the legacy of folk singer Pete Seeger and Folklife Festival co-founder Ralph Rinzler. The concert will feature songs and stories from Smithsonian Folkways recording artists, invoking the spirit of Seeger. Performers will include Tony Seeger, Abigail Washburn, Luci Murphy, Tony Trischka and Quetzal. From 6:30 to 8 p.m. at the Ngoma Stage.
Saturday, June 28
"Expressions of China: A Musical Revue"—This concert will feature many of the visiting artists from the "China: Tradition and the Art of Living" program such as the Flower Drum Lantern performance group, the Quanzhou Puppet Troupe, the Zhejiang Wu Opera Troupe, singers of hua'er folksongs, Inner Mongolian band Ih Tsetsn, the Miao Music and Dance Group and the Bimen Brothers and Family. From 6 to 8 p.m. at the Moonrise Pavilion.
"Taarab Classics and Pwani Grooves from the Kenyan Coast"—This evening will showcase the rich musical styles that have developed in communities along the coast of Kenya and in the bustling seaside cities of Mombasa and Malindi. Experience the taarab-pop blend of Nyota Ndogo and Lelele Afrika, the coastal grooves and Afro-fusion sound of Kombo and Idd Aziz, and themwanzele-chakacha mix of Bado. From 6 to 8 p.m. at the Ngoma Stage.
Sunday, June 29
"Crossroads China: Abigail Washburn and Shanghai Restoration Project"—The China program will present a night of modern Chinese-American fusion and electronic music. American banjo player Abigail Washburn mixes elements of Western bluegrass and Chinese folk music. The Shanghai Restoration Project, headed by Chinese American producer Dave Liang, combines Chinese traditional instruments with hip-hop beats, R&B vocals and electronica arrangements. From 6 to 8 p.m. at the Moonrise Pavilion.
"Crossroads Kenya: Samba Mapangala"—The Kenya program will showcase the original sounds of Samba Mapangala, an internationally acclaimed artist who pioneered Kenyan styles of rumbaand soukous music. From 6 to 8 p.m. at the Ngoma Stage.
Wednesday, July 2
"Nomadic Soul: Qiang and Mongolian Music"—These two performance ensembles will highlight the musical traditions of nomadic ethnic groups. The Qiang Polyphonic Singers, consisting of two brothers and their wives, learned the ancient songs from their parents, documenting their community's history through lyrics. Ih Tsetsn from Inner Mongolia combines contemporary musical training with the classic forms ofkhoomei throat-singing and Mongolian long song. From 6 to 8 p.m. at the Moonrise Pavilion.
"Zilizopendwa: Remembering 50 Years of Kenyan Hits"—A Kiswahili term for "things that were loved," Zilizopendwa represents more than a half-century of timeless Kenyan "oldies" music. Visitors can listen and dance to the omutibo beats of Peter Akwabi, the upbeat dance music of John Nzenze, Afro-fusion style of Kombo and Idd Aziz, and contemporary benga sound of Winyo. From 6 to 8 p.m. at the Ngoma Stage.
Thursday, July 3
"Chinese Theater Traditions: Puppetry and Opera"—This concert will feature two distinct theater performance traditions in China. The Quanzhou Puppet Troupe sustains Quanzhou City's millennia-old puppetry practice using highly decorative stringed marionettes and ever-so precise movements to bring them to life. Continuing the newer art form of wu opera—only four centuries old—the Zhejiang Wu Opera Troupe combines music, dance and acrobatics in both traditional and original works. From 6 to 8 p.m. at the Moonrise Pavilion.
"Fusion Night: Nairobi Now"—Nairobi is at the crossroads of many East African musical styles, where artists fuse together elements of benga, soukous, hip-hop and gospel. In this concert, Kadir Kotola will blend Moyale lyrics from the Ethiopia-Kenya border with Nairobi styling, and Eric Wainaina will merge benga rhythms and modern harmonies. From 6 to 8 p.m. at the Ngoma Stage.
Saturday, July 5
"Crossroads Asia: Wu Man and Friends"—Performer and composer Wu Man has been a leading ambassador for Chinese music, blending traditional and contemporary elements through the pipa, a four-stringed plucked lute. She will be joined by Haruka Fuji on percussion and Yi Yang on the zheng zither. From 6 to 8 p.m. at the Moonrise Pavilion.
"Benga Night"—Benga music is a distinctly Kenyan sound, a genre developed in the 1960s that bridges traditional Luo folk instruments like the nyatiti lute and Western rock guitars. Featuring artists Bosco Mulwa, Winyo and Kenge Kenge, Benga Night explores the many ways that this style—characterized by its fast-paced rhythms and finger-picking guitar technique—incorporates African roots and contemporary dance beats. From 6 to 8 p.m. at the Ngoma Stage.
# # #
SI-324-2014