Ellsworth Kelly To Receive James Smithson Bicentennial Medal
April 15, 2015
News Release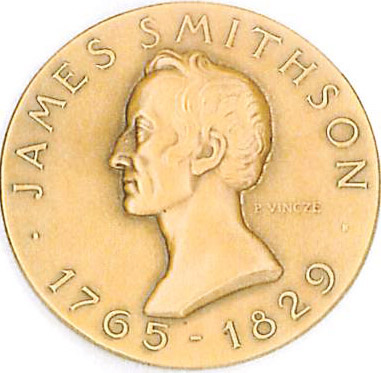 The Smithsonian will present American artist Ellsworth Kelly with the James Smithson Bicentennial Medal Friday, April 17, in a special ceremony at the Cooper Hewitt, Smithsonian Design Museum in New York City.
The James Smithson Bicentennial Medal, established in 1965, is given under the Smithsonian Secretary's authority to persons who have made distinguished contributions to the advancements of areas of interest to the Smithsonian. Recent recipients include Ralph Lauren, Robert Gardner and Clint Eastwood.
Kelly's career has spanned more than six decades, and he is one of the most important abstract artists, known for his paintings, sculptures and works on papers. Kelly's emphasis is on pure form and color, suppressing gesture and creating spatial unity.  "My work demands your actual presence so that you can experience how the work—the color and the forms relate to everything in the space."
Kelly's work is included in the collections of major museums around the world, including the Smithsonian's Hirshhorn Museum and Sculpture Garden, the Metropolitan Museum of Art, the Tate Modern and the Centre Pompidou. He has been the subject of major retrospectives at the Museum of Modern Art, the Whitney Museum of American Art and the Solomon Guggenheim Museum.
# # #
SI-167-2015