Common, Kurtis Blow Discuss Rap's Influence with Editors of New Book The Anthology of Rap Nov. 16
October 29, 2010
News Release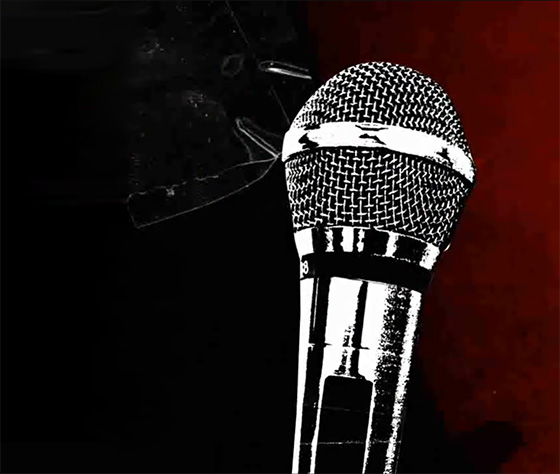 The Smithsonian's National Museum of African American History and Culture will present a roundtable discussion on the emergence of rap lyrics as a social, political and cultural currency worldwide. The event will be held Tuesday, Nov. 16, at 7 p.m. at the historic Lincoln Theater located at 1315 U Street N.W., Washington, D.C. The panel includes hip hop artist and actor Common, rapper and producer Kurtis Blow and editors of the new book The Anthology of Rap Adam Bradley and Adam DuBois.  
The Anthology of Rap, which will be released Nov. 9 from Yale University Press, is the first anthology of rap lyrics to chart the genre's history from the late 1970s to present day. Dr. Henry Louis Gates writes in the foreword that the anthology is "an essential contribution to our living literary tradition…"  Rapper Chuck D writes in the afterword: "Every great literature deserves a great anthology. Rap finally has its own."  
Adam Bradley is associate professor of English at the University of Colorado and the author of The Book of Rhymes: The Poetics of Hip Hop and Ralph Ellison in Progress. He also is co-editor of Ellison's unfinished second novel Three Days Before the Shooting. Andrew DuBois is associate professor of English at the University of Toronto at Scarborough and the author of Ashbery's Forms of Attention. He also is co-editor of Close Reading: The Reader.
Common won his first Grammy award in 2003 for Best Rhythm and Blues Song for "Love of My Life (An Ode to Hip-Hop)" with Erykah Badu. He was awarded his second Grammy for Best Rap Performance by a Duo or Group, for "Southside" featuring Kanye West. As an actor he has appeared in such films as "Smokin' Aces," "Street Kings," "American Gangster," "Wanted," "Terminator Salvation," "Date Night" and "Just Wright." Kurtis Blow is one of the first commercially successful rappers and the first to sign with a major record label. "The Breaks," a single from his 1980 eponymous debut album, is the first rap recording to reach gold record status.
The National Museum of African American History and Culture was established in 2003 by an Act of Congress, making it the 19th Smithsonian Institution museum. Scheduled for completion in 2015, it will be built on the National Mall in Washington, D.C., on a five-acre tract adjacent to the Washington Monument. Currently, during the pre-building phase, the museum is producing publications, hosting public programs and assembling collections. It is presenting exhibitions at other museums across the country and at its own gallery at the National Museum of American History. For more information about the museum, visit nmaahc.si.edu or call Smithsonian information at
(202) 633-1000, (202) 633-5285 (TTY).
# # #
SI-478-2010