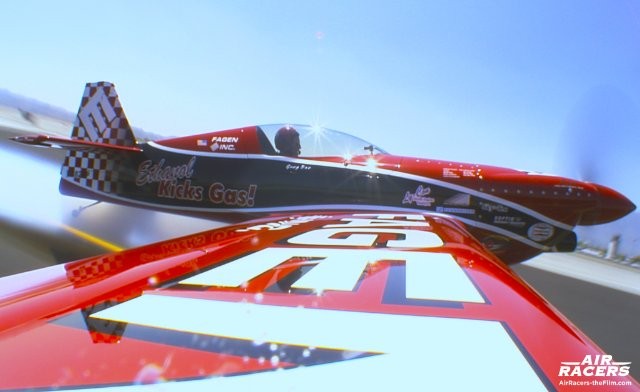 Smithsonian Theaters will launch its newest giant-screen film, Air Racers 3D, May 25 at the Smithsonian's National Air and Space Museum's Lockheed Martin IMAX Theater on the National Mall.
Air Racers 3D, narrated by Paul Walker, is the first IMAX film devoted to the fastest race in the world: the legendary Reno National Championship Air Races. With stunning aerial photography filmed entirely in 3-D and unprecedented access granted to the course, Air Racers 3D takes audiences into Nevada's Valley of Speed to experience the intensity and high‐speed thrills of a sports event like no other. Viewers will learn about the history and science behind the sport, whose concept dates back to the dawn of aviation, and discover this ultracompetitive world through the eyes of rookie pilot Steve Hinton as he attempts to fly his P‐51 Mustang fighter plane to victory in the most highly anticipated and unpredictable race class.
The IMAX 3-D film was produced by 3D Entertainment USA and Pretend Entertainment in association with Stereoscope, and distributed worldwide by 3D Entertainment Distribution. Air Racers 3D was directed by Christian Fry and Jean‐Jacques Mantello.
Individual tickets for all regularly scheduled public screenings of Air Racers 3D are on sale now and may be reserved and purchased up to two weeks in advance. Groups of 10 or more may reserve tickets now for any date during the film's expected run. The public may visit any Smithsonian Theaters box office, call toll-free (866) 868-7774 or visit www.si.edu/IMAX for information or to purchase tickets.
The Lockheed Martin IMAX Theater is located on the first floor of the National Air and Space Museum at Sixth Street and Independence Avenue S.W.
# # #
SI-223-2012