50th Anniversary of the Cuban Missile Crisis Recognized in Smithsonian's National Air and Space Museum Program and Artifacts
October 1, 2012
News Release
Addthis Share Tools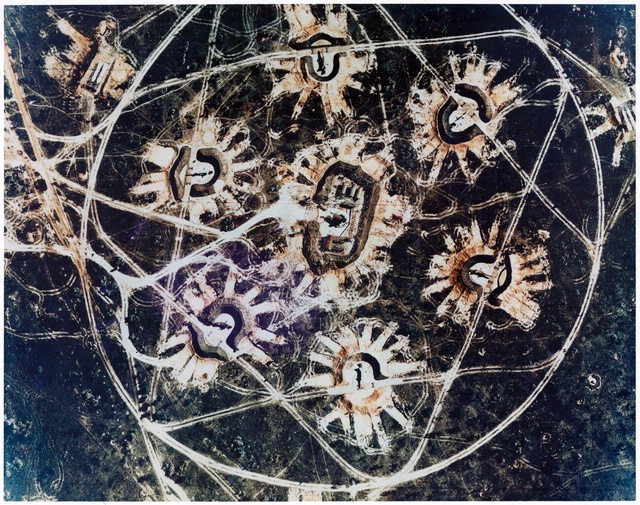 For 13 days in October 1962, the world was on the brink of nuclear war as the United States and the Soviet Union faced off over aerial photographs that showed nuclear missile sites being built by the Soviet Union in Cuba. The National Air and Space Museum is displaying artifacts like those that played key roles in the historic event, including a U-2 airplane, the kind of aircraft that flew reconnaissance missions over Cuba in 1962, and a Hycon B camera that took some of the high-altitude Cuban Missile Crisis images (the actual camera is also in the museum's collection but not currently on view). The CIA light table that was used to evaluate the aerial film during the crisis is on loan and on display in the "Price of Freedom" exhibition at the Smithsonian's National Museum of American History.
To commemorate the 50th anniversary of this major international event, which was defined and finally defused by aerial photography, the National Air and Space Museum will host a lecture by Dino Brugioni Oct. 19, and a flight suit worn by Commander William Ecker, who flew missions over Cuba, will be donated to the museum Oct. 23.
Brugioni will present "Eyeball to Eyeball: The Inside (Photographic) Story of the Cuban Missile Crisis." Now in his 90s, this former senior official of the information branch of the National Photographic Interpretation Center will discuss how he and his team identified the existence of medium-range ballistic missiles in western Cuba and examined the photographs that gave indisputable evidence of the Soviet threat. The free public program will take place Oct. 19 at 7:30 p.m. at the museum's Steven F. Udvar-Hazy Center in Chantillya, Va.
Ecker flew one of the very early over flights of Cuba Oct. 23, 1962. The reconnaissance photography taken by him was used by Ambassador Adlai Stevenson at the United Nations to prove the missiles were on site. Ecker flew for the U.S. Navy, and his flight was featured in the Hollywood movie 13 Days. Ecker's family will donate the flight suit he wore on this low-level reconnaissance mission. The event is scheduled for Oct. 23, the 50th anniversary of his flight, at 10 a.m.
The National Air and Space Museum is on the National Mall in Washington, D.C., at Sixth Street and Independence Avenue S.W. The museum's Steven F. Udvar-Hazy Center is located in Chantilly, Va., near Washington Dulles International Airport. Both facilities are open daily from 10 a.m. until 5:30 p.m. (closed Dec. 25). Admission is free, but there is a $15 fee for parking at the Udvar-Hazy Center.
# # #
SI-432-2012