4-H and Smithsonian Partner To Expand Educational Opportunities for Teens
Public Institutions Collaborate on Civic and Cultural Experiences Benefitting America's Youth
May 30, 2023
News Release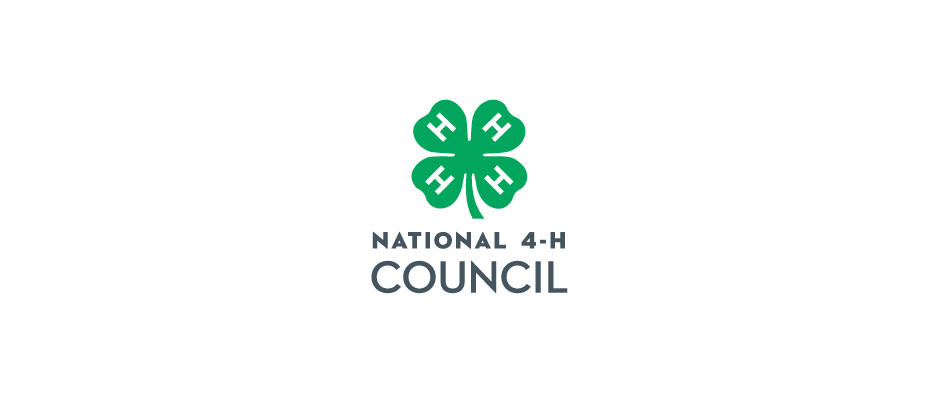 Today, National 4-H Council and the Smithsonian Institution announced a new partnership to increase access to civic and cultural experiences for thousands of teens. Through a variety of shared resources and activations such as visits to Smithsonian museums, national 4-H events, digital storytelling projects, and online content, 4-H and the Smithsonian will provide increased opportunities for young people to learn and explore.
4-H is the country's largest youth development organization. Delivered by the nation's Cooperative Extension system, 4-H strives to eliminate the opportunity gap facing America's kids through diverse programming, life skills building, and mentorship. The Smithsonian is the world's largest museum, education, and research complex, with 21 museums and the National Zoo. Established for the "increase and diffusion of knowledge," the Smithsonian has always been committed to inspiring generations through knowledge and discovery, and the Institution has recently set a goal to reach every classroom in the nation.
Over the next two years, 4-H'ers from across the country will have the opportunity to participate locally and online in project-based learning. Teens can participate in a variety of programs, including Museum on Main Street (MoMS), an outreach program from the Smithsonian that brings traveling exhibitions, educational resources, and programming to small towns across the U.S. This year the program will pair 4-H teens in two or three states with subject matter experts to develop a project benefitting their communities via Cooperative Extension's 4-H programs and the Smithsonian. In addition, 4-H youth attending National 4-H Council's annual summits—Ignite by 4-H, True Leaders in Equity Institute, and Citizen Washington Focus—will receive guided tours and participate in learning sessions centered around themes in democracy and civics, diversity, equity, access & inclusion, STEM, and careers at five Smithsonian museums.
Digital educational resources created by 4-H and the Smithsonian will also be available on Clover by 4-H, and the Smithsonian's Learning Lab.
"It is important that the Smithsonian's vast educational resources are available to all Americans—from those in major cities to rural towns—not just those who visit our museums," said Smithsonian Secretary Lonnie Bunch. "Through new technology, virtual exhibitions, and resources and now this partnership with 4-H, we are able to reach more people than ever before and inspire learning across the country."
"Helping young people widen their perspective through cultural and historical lenses can lead them to find their spark and further develop skills that are critical to civil discourse, such as tolerance, curiosity, and leadership," said Jennifer Sirangelo, president and CEO of National 4-H Council. "These opportunities inspire young people to dream big and encourage them to drive positive change in their communities."
The partnership will kick off in June with guided Smithsonian tours during Citizenship Washington Focus, 4-H's annual leadership and civic engagement experience that brings high school students to Washington, D.C. to gain the skills and experiences to become effective change agents.
For more information on 4-H and Smithsonian experiences, visit 4-H.org.
About 4-H
4-H, the nation's largest youth development organization, grows confident young people who are empowered for life today and prepared for career tomorrow. 4-H programs empower nearly six million young people across the U.S. through experiences that develop critical life skills. 4-H is the youth development program of our nation's Cooperative Extension System and USDA and serves every county and parish in the U.S. through a network of 110 public universities and more than 3000 local Extension offices. Globally, 4-H collaborates with independent programs to empower one million youth in 50 countries. The research-backed 4-H experience grows young people who are four times more likely to contribute to their communities; two times more likely to make healthier choices; two times more likely to be civically active; and two times more likely to participate in STEM programs. Learn more about 4‑H at 4-H.org and follow us on Facebook, Instagram, and Twitter.
About the Smithsonian
Since its founding in 1846, the Smithsonian Institution has been committed to inspiring generations through knowledge and discovery. It is the world's largest museum, education, and research complex, consisting of 21 museums, the National Zoological Park, education centers, research facilities, cultural centers, and libraries. Two of the 21 museums—the National Museum of the American Latino and the Smithsonian American Women's History Museum—are in the early planning stages. There are more than 6,300 Smithsonian employees and 5,100 volunteers. The total number of objects, works of art, and specimens at the Smithsonian is estimated at nearly 157 million, of which nearly 148 million are scientific specimens at the National Museum of Natural History. www.si.edu
# # #
SI-136-2023