2014 Smithsonian Folklife Festival Seeks Volunteers
May 1, 2014
News Release
Addthis Share Tools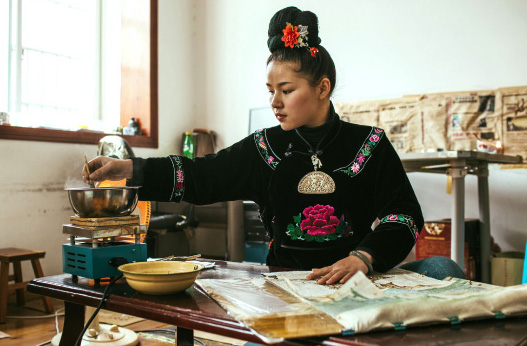 The Smithsonian Center for Folklife and Cultural Heritage needs capable and enthusiastic volunteers before, during and after the annual Smithsonian Folklife Festival, which will be held on the National Mall Wednesday, June 25, through Sunday, June 29, and Wednesday, July 2, through Sunday, July 6.
The "China: Tradition and the Art of Living" program will feature more than 100 participants from the world's most populous country. Visitors will experience seasonal festival traditions, discover how traditional Chinese foods are prepared and enjoy performances and workshops that highlight the country's cultural diversity. The program also will feature master artisans demonstrating some of the region's oldest traditions, including kite making, calligraphy, martial arts and Mongolian long song.
Occurring just after the 50th anniversary of country's independence, "Kenya: Mambo Poa!" will showcase the ways the people of Kenya are balancing protection of their cultural and natural heritage with the challenges and opportunities for change in the 21st century. Festival visitors will be able to interact with craftspeople who work with everything from clay and soapstone to recycled materials, learn about important fossil discoveries, dance to both traditional and contemporary music and discover how Kenyans live among and work with some of the most magnificent wildlife on the continent.
Certified American Sign Language interpreters and people who speak Mandarin and Swahili are especially needed.
More information on volunteer opportunities and applications is available on the Festival website or by contacting Becky Squire, volunteer coordinator, at CFCH-Volunteer@si.edu or
(202) 633-6480.
# # #
SI-194-2014