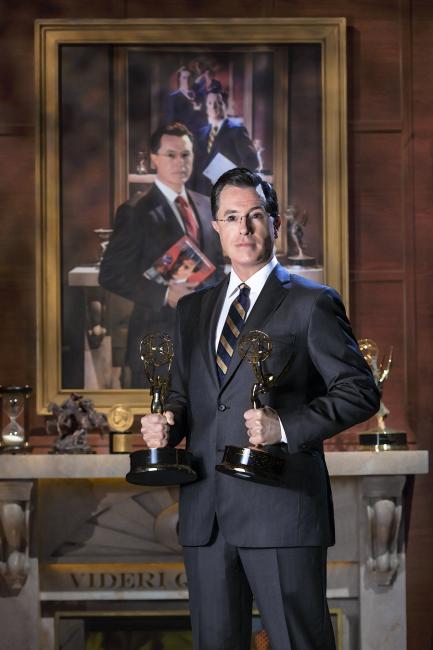 In recognition of the end of Stephen Colbert's decade-long persona for Comedy Central's The Colbert Report, the museum has borrowed Colbert's portrait, which was created for the final season of the show.
In 2008, Colbert contacted the National Portrait Gallery hoping to donate a portrait of himself from the show. The museum agreed to go along with the joke and temporarily installed the work. As with many other items that bore the Colbert stamp of approval, the museum experienced a "Colbert bump"—crowds lined up to get their picture taken with Colbert's portrait.
The work will be installed on the second floor of the museum where the earlier iteration of his portrait appeared: between the bathrooms and above the water fountain.