"Rebel, Jedi, Princess, Queen: Star Wars™ and the Power of Costume"
October 29, 2014
Media Fact Sheet
Addthis Share Tools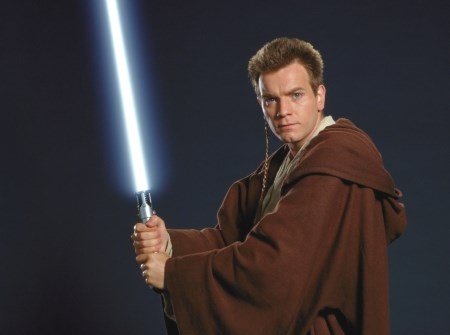 Rebel, Jedi, Princess, Queen: Star Wars™ and the Power of Costume explores the challenges in dressing the Star Wars universe from the Galactic Senate and royalty to the Jedi, Sith and Droids™. Featuring 60 hand-crafted costumes from the first six blockbuster Star Wars films, the exhibition reveals the artists' creative process—and uncovers the connection between character and costume. Star Wars and The Power of Costume was developed by the Smithsonian Institution Traveling Exhibition Service in partnership with the Lucas Museum of Narrative Art and in consultation with Lucasfilm Ltd.
Exhibition Highlights
The exhibition explores the creative process from George Lucas' vision through concept drawings by various artists to the final costumes. The story is told through nine "chapters": Introduction: Dressing a Galaxy; Jedi versus Sith: Form, Function and Design; Concept and Design for Royalty and Beyond; Symbolism and Military Power; Outlaws and Outsiders; All Corners of the Galaxy: The Galactic Senate; After the Throne: Padmé's Journey; Darth Vader: Iconic Villain; and Droid™ Design: C-3PO and R2-D2.
Smithsonian curators from various disciplines explain what gives these costumes such power and influence by delving into cultural references, use of materials, dressing archetypes and changing conventions.
Digital flipbooks allow visitors an opportunity to explore a specific theme more in-depth through image galleries and video, audio and interactive features. The four flipbooks are: The Jedi and His Weapon; A Galaxy of Creatures; Darth Vader: Birth of an Epic Villain; and The Glamour of Padmé.
Two short films provide an introduction to the art of costume creation for Star Wars and designing and dressing Padmé Amidala, a character whose role varies from queen and senator to romantic heroine and pregnant wife. 
Animated slideshows highlight the process of designing costumes for the Star Wars galaxy from the ever-evolving concept art to the final costume.
# # #
SI-509-2014