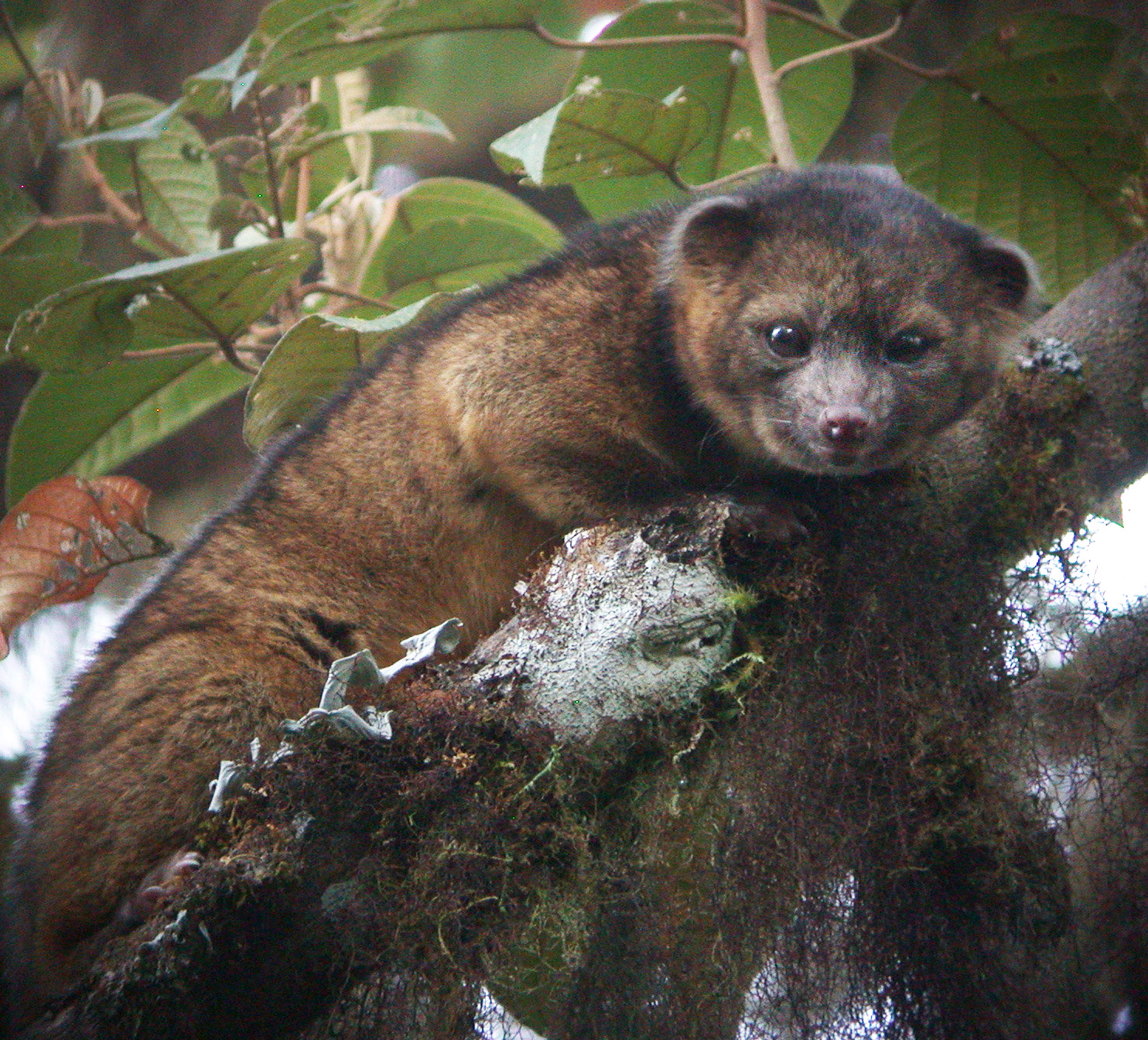 DESCRIPTION:
The olinguito is the smallest member of the raccoon family. It has thick, woolly fur that is denser and more colorful (orange or reddish brown) than its closest relatives, the olingos. Its head and body length is 14 inches long (355 mm), plus a tail 13-17 inches in length (335-425 mm), and it weighs 2 pounds (900 grams). Males and females are similar in size.
DIET and BEHAVIOR:
The olinguito mainly eats fruit, but may also eat some insects and nectar.
These solitary animals live in trees and are mostly nocturnal. It is an adept jumper that can leap from tree to tree in the forest canopy. Mothers raise a single baby at a time.
HABITAT and RANGE:
The olinguito is found only in cloud forests of the northern Andes Mountains, in Ecuador and Colombia, at high elevations  (5,000 to 9,000 feet above sea level).
# # #
SI-67-2013