Molina Family Latino Gallery Donor Bios  
December 6, 2018
Media Fact Sheet
Addthis Share Tools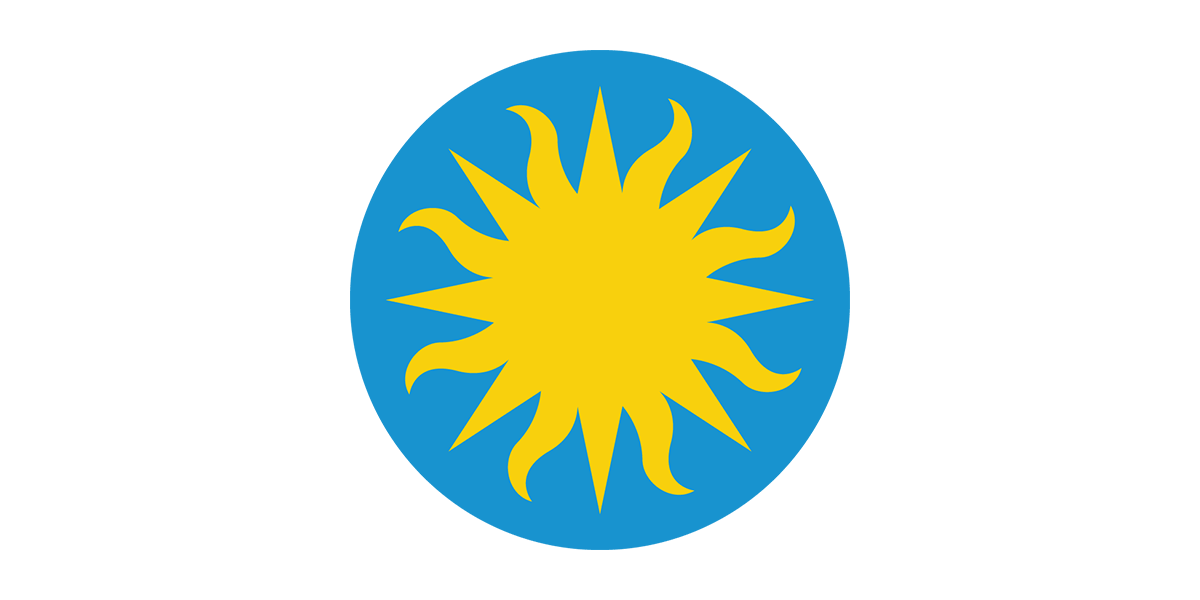 Dr. C. David Molina
C. David Molina, M.D., M.S. in public health, was born Sept. 7, 1926. He grew up in Arizona before attending San Diego State College where he met his wife, Mary, and they graduated together in 1951. He worked as a school teacher before attending medical school.
Molina received his medical degree from the California College of Medicine and then opened a private internal medicine practice. He developed Long Beach's first Intensive Care Unit at Pacific Hospital in 1962, remaining there as director of ICU until 1976 and then director of the emergency department for 21 years.
Molina received his M.S. in public health with an emphasis in medical administration from UCLA in 1970. He then worked in the areas of HMO organization and administration in a consultant capacity with General Medical Centers Health Plan in Pomona, California.
In 1985, Molina created Molina Medical Centers and received a contract with the Department of Health Services under the new Primary Care Case Management (PCCM) program. Within five years, Molina Medical Centers became the largest PCCM contractor in the state, with 12 staff-model offices and 10,000 members. Molina Medical Centers received its Knox-Keene license in 1994—becoming the first PCCM in 10 years to make the transition from partial risk to full-risk contractor. Under his tenure as president and CEO, Molina Medical Centers grew to more than 105,000 members. Molina's provider network included 29 staff-model offices with an additional 8,000 providers in eight counties.
Molina died Dec. 8, 1996. He and his wife, who died in 2012, are survived by their two adult sons and three daughters—Mario, John, Martha, Janet and Josephine, as well as their spouses and children.
His legacy remains through his children and the organization he founded—Molina Healthcare Inc., now a publicly traded Fortune 500 company. 
Dr. Martha Molina Bernadett
Dr. Martha Molina Bernadett is a family physician and member of the founding family of Molina Healthcare, a Fortune 500 company and one of the largest Hispanic-owned business in the United States. She previously served as the company's executive vice president of research and innovation. She has provided consultation to hospitals, health systems and municipalities across the nation related to cultural competency and effective cross-cultural communications.
Bernadett was raised in Long Beach, California, and holds math and chemistry degrees from Long Beach City College and California State University, Long Beach where she was elected to Phi Beta Kapa and earned the university's highest honor for community service. She received her M.D. from the University of California, Irvine and her M.B.A. from Pepperdine University. She served as chief resident at UCLA Santa Monica Hospital.
Bernadett and her husband, Dr. Faustino Bernadett, founded The Molina Foundation in 2004, a 501(c)(3) public charity that seeks to reduce disparities in access to education and health. The foundation carries on her parents' legacy of promoting education. The foundation has provided more than 5 million new books to programs and schools that serve low-income and at-risk families, including many with limited English proficiency.
Bernadett also serves as a trustee for the Children's Health Fund, First Book, Long Beach City College Board of Governors, National 4-H Council and Saban Community Clinic.
Bernadett served as principal investigator as a grantee of the Hablamos Juntos program of the Robert Wood Johnson Foundation as well as projects for First5 California, including How to Reach Latinos, Native Americans and Socially Isolated Populations with messages related to early childhood education. She has been inducted into the Long Beach City College Hall of Fame and the California State University, Long Beach Hall of Fame. Bernadett currently serves as a trustee for the National 4-H Council, First Book and the Larry and Helen Hoag Foundation.
Dr. J. Mario Molina
Dr. J. Mario Molina is the president of the Golden Shore Medical Group and former chairman and CEO of Molina Healthcare, a Fortune 500 company founded by his physician father in 1980 to provide health care to low-income individuals receiving benefits through government programs, such as Medicaid and Medicare.
Molina earned a bachelor's degree from California State University, Long Beach, where he was elected to membership in Phi Beta Kappa. He earned his medical degree from the University of Southern California where he was elected to membership in Alpha Omega Alpha and Sigma Xi. Molina performed his internship and residency in internal medicine at Johns Hopkins Hospital then a fellowship in endocrinology at the University of California, San Diego. He was assistant professor of medicine at U.S.C. before joining Molina Healthcare. He received a certificate in management from the Anderson School of Business at UCLA.
In 2005, Molina was featured in Time magazine as one of the 25 most influential Hispanics in America. Modern Healthcare listed him among the 100 most influential people in health care. He has an honorary doctorate from Claremont Graduate University. He is former member of the board of directors of Apollo Medical Holdings Inc. and the Aquarium of the Pacific as well as an overseer of the Huntington Library and curator of the Osler Library. He is a trustee of Johns Hopkins Medicine and has served on the visiting committee for the Harvard Medical School and the Harvard Dental School.
Janet M. Watt
Janet M. Watt is one of three daughters of Dr. C. David and Mary Molina. Raised in Long Beach, California, she worked with her sisters and two brothers in the family business, Molina Healthcare, from a young age.
Watt started studying theater arts at Long Beach City college before moving on to California State University, Long Beach. While she worked at Molina Healthcare doing billing during college, her path took a turn when she met an interior designer who encouraged her to take some classes.
This interest in interior design and a connection to Pat DeRosa, an architect working with Molina Healthcare, led her to obtain her B.A. in interior design from California State University, Long Beach followed by a Master of Architecture from California State Polytechnic University, Pomona. She then worked at an architectural firm upon graduation before starting her own firm with a classmate.
Once she had children her path changed toward education. She and her husband wanted to create an innovative school environment based on the Reggio-Emilia philosophy so they opened Little Owl School. The school is located in Long Beach, California, and has become known as a leader in progressive early childhood education.
Watt is a community leader, having served on various local community and non-profit boards, including the Department of Health and Human Services, YMCA, Mayor's Education Fund, PTA, Ground Education, St. Barnabas School Board, Intellectual Virtues Academy school board and the Long Beach Ballet. Nationally she serves as a board member on the National Parks Foundation Council.
John Molina
John Molina is a founding partner of Pacific6, a Long Beach, California-based investment and development partnership, capitalized at $100 million. The mission of Pacifc6 is to fund and operate those development projects that offer unique potential to positively impact the people and communities in which they are located. He has many years of experience developing enterprises and commercial properties around Long Beach.
Projects undertaken by Pacific6 include restoration of historic buildings, aquaculture and conducting a music festival.
Molina is a member of the board of directors for the Aquarium of the Pacific, where he and his siblings funded the construction of the Molina Animal Care Center in 2010.
Molina served for 36 years as chief financial officer of Molina Healthcare, a Fortune 500 corporation based in Long Beach that his father, C. David Molina, founded.
Molina received his economics degree from California State University, Long Beach, where he was part of the Phi Beta Kappa honor society. He then received a Juris Doctorate from the University of Southern California School of Law.
Josephine Molina
Josephine Molina is the youngest of C. David and Mary Molina's five children, growing up with her siblings in Long Beach, California. She was only 8 years old when her father began the family business, Molina Healthcare, that would grow into the Fortune 500 giant it is today.
Working in the startup was a family affair. While Molina started off helping with filing and yard work, she learned how to use the computer system and did administrative work while attending high school. She was so committed to the family business that Molina ran the business office in Sacramento while attending California State University, Sacramento. After graduating with a degree in liberal studies, Molina moved back to Long Beach where she worked in the Compliance Department ultimately serving as the department head and compliance officer for Molina Healthcare of California.
Molina stepped away from Molina Healthcare after having her second child. She now focuses on her passion for the arts and education. She, along with her wife, Heather Rudy, founded The RuMBa foundation of Long Beach where she serves as president and chairman of the board. The private foundation is dedicated to providing children in the Long Beach Unified School District with greater access to the arts.
Molina is active in her community having served on the boards of the Long Beach Boys and Girls Club, the Fairfield YMCA and the Queen Mary Heritage Foundation. She is an alumnus of Leadership Long Beach. Currently she is a trustee of the Long Beach Aquarium of the Pacific and the Long Beach Museum of Art and sits of the board of the Long Beach Ronald McDonald House.
Dr. Faustino "Tino" Bernadett
Dr. Faustino "Tino" Bernadett's dedication to the education of physicians who care for the underserved began with his father, a family physician who was at times paid in tamales. He frequently traveled to Chihuahua, Mexico, his home state, to care for the Tarahumara.
An alumnus of University of California, San Francisco (U.C.S.F.) School of Medicine, he practiced anesthesia in Southern California before transitioning to the practice of pain management. After receiving an M.B.A., he used his leadership skills to start and lead medical groups as well as an independent practice association as a physician executive.
Bernadett is the vice president of The Molina Foundation. He currently serves on the U.C.S.F. Foundation board of overseers and has served several terms as a commissioner of the Hospitals and Healthcare Delivery Commission of Los Angeles County. He is a board member of the Smithsonian Latino Center and St. Mary Medical Center Foundation. In addition, he is a member of the Osler Society and an active member of the steering committee of the U.C.S.F. PRIME program. The Bernadett/Chancellor's endowed scholarship at U.C.S.F. funds medical education for Spanish-speaking medical students. The Bernadetts are also active in transforming medical education through the U.C.S.F. Faustino and Martha Molina Bernadett Presidential Chair for Medical Education investiture.  
In 2015, Bernadett was awarded "Top 150 Alumni of UCSF for the Last 150 years" by U.C.S.F. and the "Humanitarian Award" from the California Conference for Equality and Justice. In 2016, the 4-H National Council awarded him the "Distinguished Alumni Medallion" in recognition of his personal commitment to positive youth development and the 4-H mission.
# # # 
SI-623-2018