Facts About the Smithsonian Institution
April 7, 2021
Media Fact Sheet
Addthis Share Tools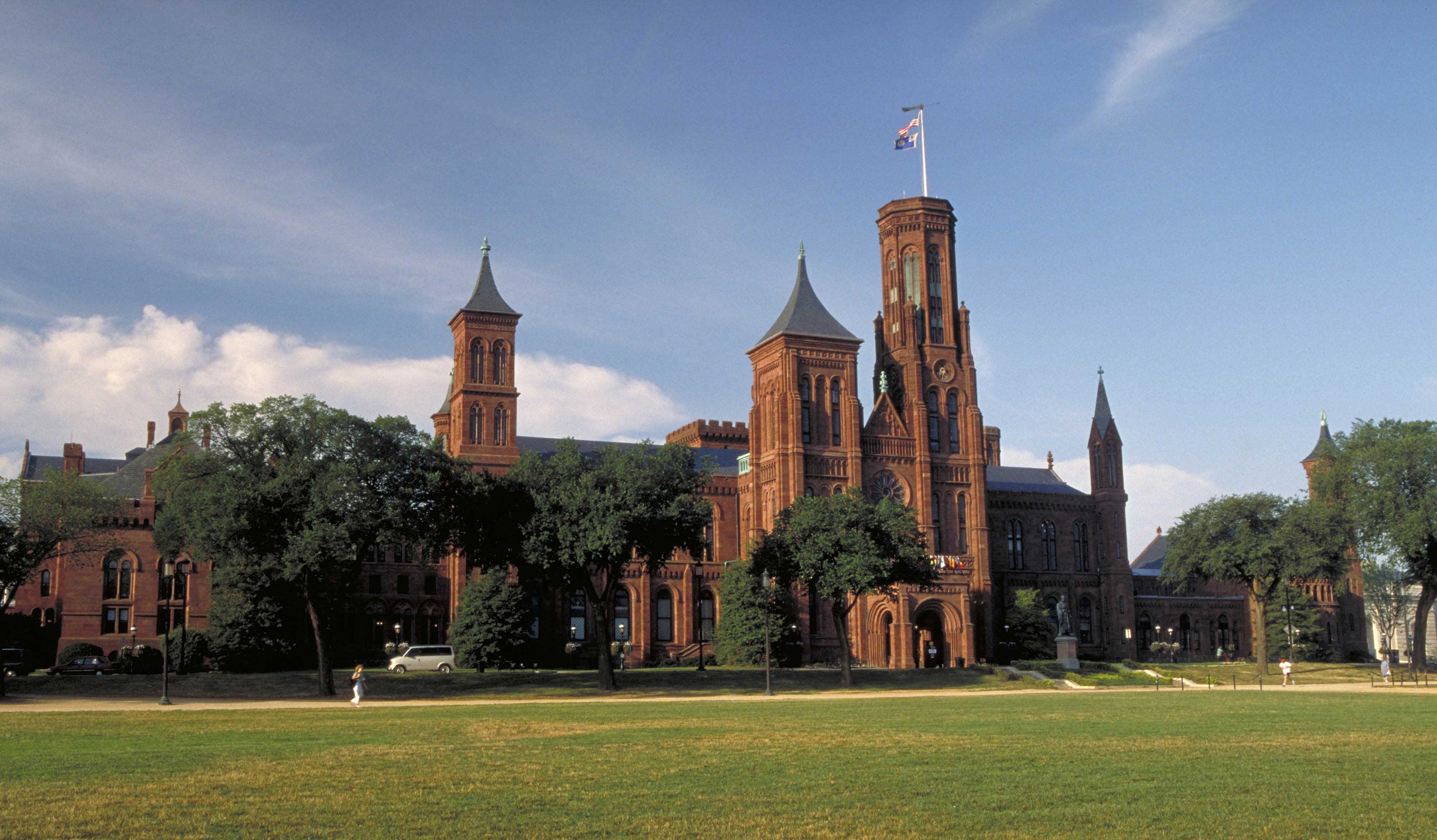 The Smithsonian Institution is a museum, education and research complex of 19 museums and the National Zoological Park, as well as research facilities.  
Anacostia Community Museum

Arthur M. Sackler Gallery

Arts and Industries Building  

Cooper Hewitt, Smithsonian Design Museum (New York City)

Freer Gallery of Art

Hirshhorn Museum and Sculpture Garden

National Air and Space Museum

National Air and Space Museum's Steven F. Udvar-Hazy Center (Chantilly, Virginia)

National Museum of African American History and Culture

National Museum of African Art

National Museum of American History

National Museum of the American Indian

National Museum of the American Indian's George Gustav Heye Center (New York City)                       

National Museum of Natural History

National Portrait Gallery        

National Postal Museum

Renwick Gallery

Smithsonian American Art Museum

Smithsonian Institution Building ("Castle")
New Museums—Congress passed legislation in late December 2020 establishing two new museums at the Smithsonian: the National Museum of the American Latino and the Smithsonian American Women's History Museum. The Smithsonian is in the early planning stages for both.
Budget—The Smithsonian's federal appropriation for fiscal year 2021 (Oct. 1, 2020–Sept. 30, 2021) is $1 billion. The Institution is about 62% federally funded (a combination of the congressional appropriation and federal grants and contracts). In addition, the Smithsonian has trust funds or non-federal funds, which include contributions from private sources (endowments; donations from individuals, corporations and foundations; and memberships) and revenues from the Smithsonian Enterprises operation (magazines, mail-order catalog, product development, entertainment, shops, restaurants and concessions).
Visitors—The museums were closed March 14, 2020, and remained closed for all but a few weeks in 2020 due to the pandemic. Some of the museums in Washington are scheduled to open in the spring.
Admission to all Smithsonian museums in Washington is free. A visitor's center is located in the Castle. There were about 22 million visits to the museums and the National Zoo in 2019.
Smithsonian Collections—The total number of objects, works of art and specimens at the Smithsonian is estimated at nearly 155 million, of which nearly 146 million are scientific specimens at the National Museum of Natural History.
Smithsonian Affiliations—Through this ambitious program of long-term loans of collections of artifacts and the expertise of its staff, the Smithsonian shares its vast collection and programmatic resources with museums and educational institutions around the country. There are more than 200 affiliates in nearly every state, Puerto Rico and Panama. For more information, visit www.affiliations.si.edu.
Traveling Exhibitions—The Smithsonian Institution Traveling Exhibition Service (SITES) organizes exhibitions on art, history and science and circulates them around the country. Each year, SITES travels more than 40 exhibitions to hundreds of U.S. cities and towns in all 50 states and the District of Columbia, where they are viewed by millions of people.
Research Facilities—These include the Archives of American Art, Smithsonian Conservation Biology Institute, Smithsonian Astrophysical Observatory, Smithsonian Environmental Research Center, Museum Conservation Institute, Smithsonian Libraries, Smithsonian Institution Archives, Smithsonian Tropical Research Institute and the Marine Station at Fort Pierce, Florida.
Digital—The Smithsonian home page, www.si.edu, offers a wide range of information, from planning a visit to exploring the collections online. Also, the Smithsonian had 178 million unique visitors to its website in 2020, and has more than 30 mobile apps, digital magazines and more than 17 million images and records on the Collections Search Center site. Across its most frequently used social-media platforms, Facebook, Twitter, Instagram and YouTube, the Smithsonian had more than 18 million followers and 375 million YouTube views in 2020.
History—Established with funds from James Smithson (1765–1829), a British scientist who left his estate to the United States to found "at Washington, under the name of the Smithsonian Institution, an establishment for the increase and diffusion of knowledge."
# # #
SI-28-2021