"Dakota Modern: The Art of Oscar Howe"
March 9, 2022
Media Fact Sheet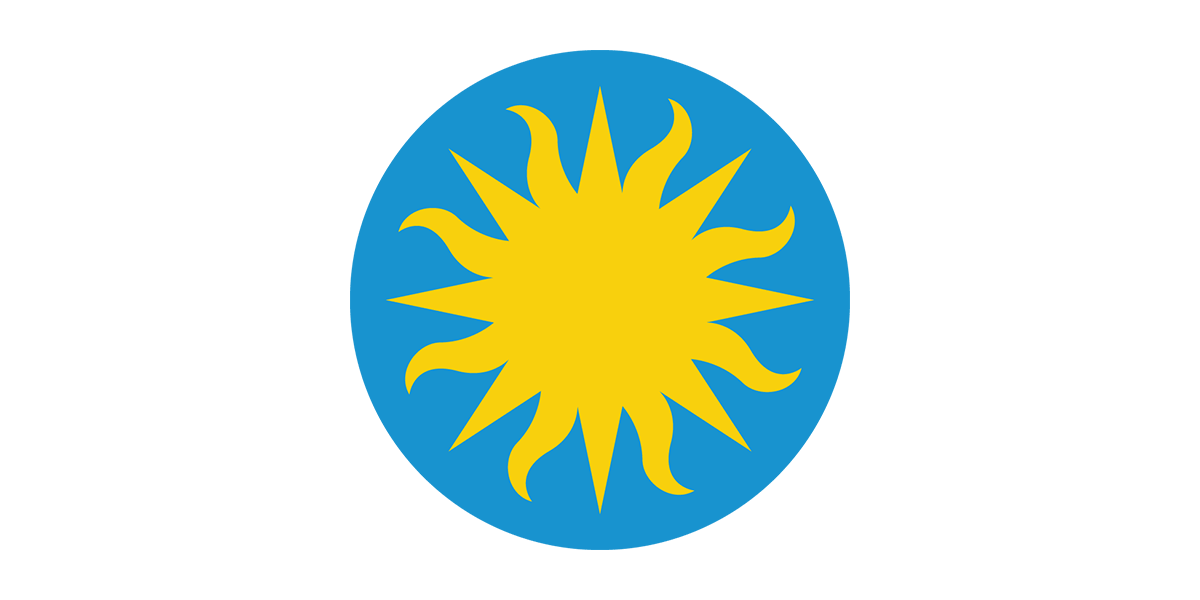 Oscar Howe (1915–1983) is one of the 20th century's most innovative Native American painters, challenging stereotypes and creating pathways for other Native artists.
The retrospective exhibition, "Dakota Modern: The Art of Oscar Howe" at the Smithsonian's National Museum of the American Indian in New York, traces Howe's artistic development beginning with early conventional work created while he was in Santa Fe Indian School in the 1930s and continuing through the emergence of his own innovative and abstract approach to painting in the 1950s and 1960s.
Howe committed his artistic career to the preservation, relevance and ongoing expression of his Yanktonai Dakota culture. He proved that art could be simultaneously modern and embedded in customary Očhéthi Šakówiŋ (Sioux) culture and aesthetics—to him there was no contradiction.
Howe challenged the art establishment's preconceptions and definitions of Native American painting. In doing so, he catalyzed a movement among Native artists to express their individuality rather than conforming to an established style that limits artistic expression.
His legacy of innovation and advocacy continues to inspire generations of Native artists to take pride in their heritage and resist stereotypes.
Exhibition Facts
Developed in collaboration with the Portland Art Museum (PAM) and curated by Kathleen Ash-Milby (Navajo), PAM's curator of Native American art
Exhibited in the 4,000-square-foot East Gallery on level 2 of the National Museum of the American Indian in New York, George Gustav Heye Center
At more than 68 paintings and drawings, it is the largest amassment of Howe's work to date
Introductory video "Oscar Howe: Dakota, Modern, American" (approx. 15 min.)
Exhibition Catalog
An exhibition catalog of the same name, Dakota Modern: The Art of Oscar Howe, is published by the National Museum of the American Indian. The book features the most extensive representation of Howe's artworks to date and examines his life as an artist and educator. Co-edited by Ash-Milby and Bill Anthes, the catalog also includes contributions from Janet Catherine Berlo, Christina Burke, Philip J. Deloria, Erika Doss, Emil Her Many Horses, John Lukavic, Inge Dawn Howe Maresh, Anya Montiel, Denise Neil and Joyce Szabo. As the first multi-authored publication to present the full scope of his career, the book secures Howe's legacy as a contemporary Native artist and positions his work in the global history of modernism. It will be available at the opening of the exhibition.
Future Venues
After the retrospective closes in New York, it will be on view at PAM in Portland, Oregon, Nov. 5–May 14, 2023, and the South Dakota Art Museum at South Dakota State University in Brookings June 10, 2023–Sept. 17, 2023.
About the Museum
In partnership with Native peoples and their allies, the National Museum of the American Indian fosters a richer shared human experience through a more informed understanding of Native peoples. The museum strives toward equity and social justice for the Native peoples of the Western Hemisphere through education, inspiration and empowerment. The museum's George Gustav Heye Center is located in the Alexander Hamilton U.S. Custom House at One Bowling Green in New York City. For additional information, including hours and directions, visit AmericanIndian.si.edu. Follow the museum via social media on Facebook, Twitter and Instagram.
# # #
SI-88-2022