Cooper Hewitt, Smithsonian Design Museum
May 19, 2021
Media Fact Sheet
Addthis Share Tools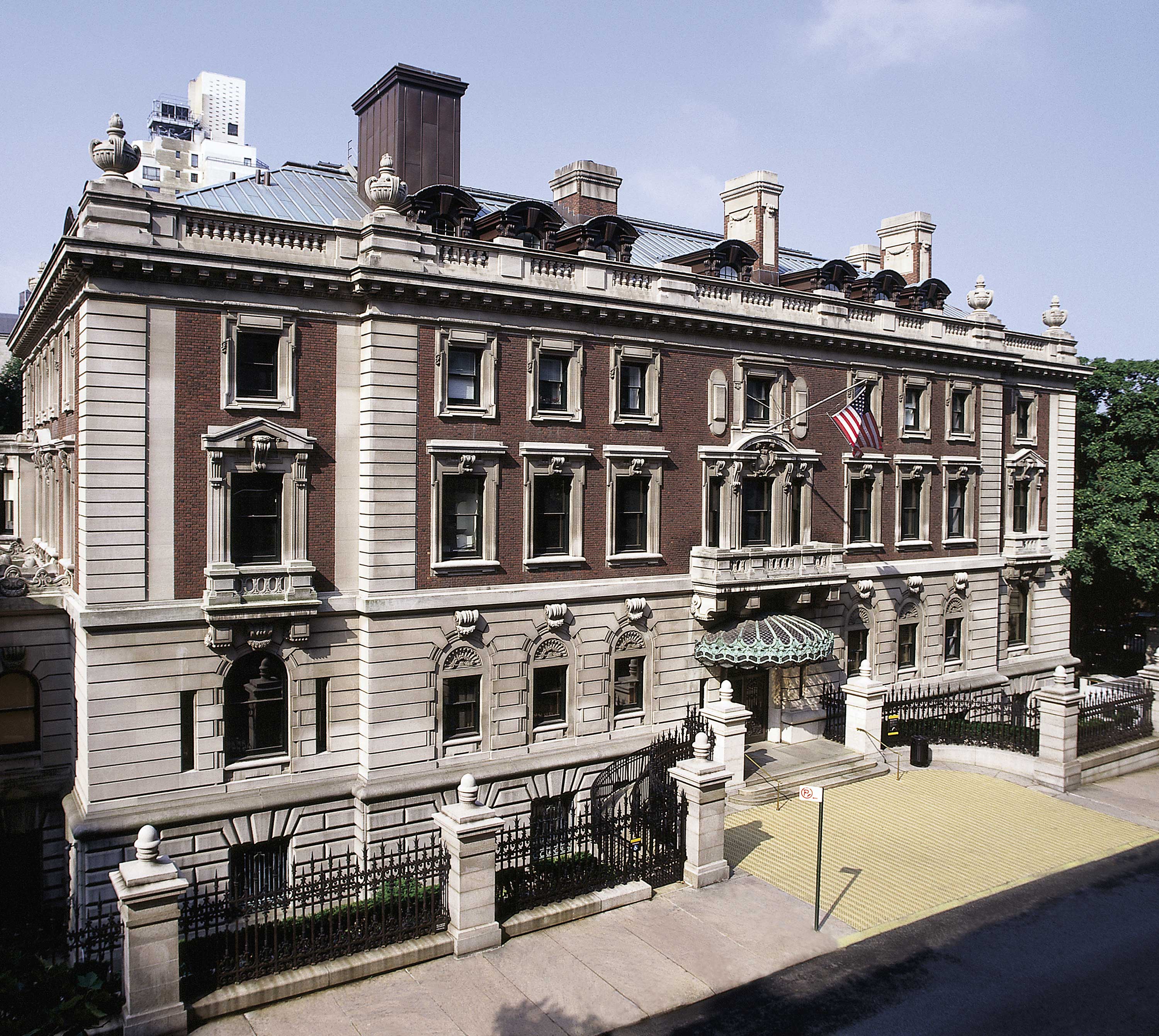 Interim Director Ruki Neuhold-Ravikumar
Total Full-Time Employees 82
Annual Budget FY 2020 $17 Million (does not include facilities maintenance, security, contracting, human resources and other services provided centrally by the Smithsonian)
Approximate Number of Artifacts/Specimens 210,000
Visits (2019) 264,000

Background
Founded in 1897, Cooper Hewitt, Smithsonian Design Museum has been part of the Smithsonian since 1967. The museum's dynamic, innovative exhibitions, education programs, master's program, publications and online resources inspire, educate and empower people through design. Steward of one of the world's most diverse and comprehensive design collections—over 210,000 objects that range from an ancient Egyptian faience cup dating to about 1100 B.C. to contemporary 3D-printed objects and digital code—Cooper Hewitt welcomes everyone to discover the importance of design and its power to change the world.
Renovation and Expansion
The museum's renovation in 2014 was a part of a $91 million capital campaign that includes enlarged and enhanced facilities for exhibitions, collections display, education programming and the Cooper Hewitt, Smithsonian Design Library, as well as an increased endowment. The renovated facility opened Dec. 12, 2014, with 60 percent more gallery space and an entirely new visitor experience, with interactive, immersive creative technologies.
Collection
Cooper Hewitt's international collection contains more than 210,000 objects spanning 30 centuries in four curatorial departments—Drawings, Prints and Graphic Design, Product Design and Decorative Arts, Textiles  and Wall Coverings—and is supported by the Cooper Hewitt, Smithsonian Design Library and archives with more than 90,000 volumes, including 5,000 rare books.
Exhibitions
Housed in New York City's landmark Carnegie Mansion, Cooper Hewitt offers four floors of galleries dedicated to all disciplines of design. In addition to producing major special exhibitions, including the renowned Design Triennial, the museum continually refreshes the installation of objects from its collection of product design, decorative arts, works on paper, graphic design, textiles, wallcoverings and digital materials. Interactive creative technologies invite visitors to freely explore the contents of the collection and special exhibitions. Cooper Hewitt exhibitions regularly travel across the country and the world.

Education and Research
Cooper Hewitt's extensive education programs encourage students, educators, families and adults to embrace design thinking and engage in creative problem solving. Three levels of immersion provide learners of all design backgrounds with paths to design fluency.
As part of its National Design Awards program, Cooper Hewitt takes design education to a national level with programs for students, educators and design enthusiasts, including hands-on workshops, professional development opportunities and dynamic panel discussions.

Also a center for scholarly and applied research, the museum provides professional development and museum training to students through a graduate-level program in the History of Design and Curatorial Studies conducted in partnership with Parsons School of Design. The program, based at Cooper Hewitt, emphasizes object-based teaching, using the museum's collections.
Digital and Emerging Media
Cooper Hewitt knits digital into experiences to enhance ideas, extend reach beyond museum walls and enable greater access, personalization, experimentation and connection.
Interactive galleries throughout the museum's four floors encourage visitors to explore the collection digitally on ultra-high-definition touch-screen tables and draw their own designs in the Immersion Room. The interactive Pen transforms the museum experience, allowing visitors to collect, create, and permanently save their visits.
Launched in spring 2019, the Interaction Lab is a space of inquiry and experimentation and is designed to keep pace with emergent technology while remaining grounded in data-led audience insight.
Publications
The museum publishes catalogs of its collection and exhibitions, as well as independent publications related to the museum's resources. Fully illustrated catalogs accompany most major exhibitions. Full-color brochure publications also accompany all Collection Selects exhibitions. All titles are available in print, digitally at cooperhewitt.org/publications, with select titles for sales as e-books.
National Design Awards
Cooper Hewitt's most visible public program celebrates excellence, innovation and lasting achievement in design. Begun in 2000, the awards program recognizes the very best in American design across a range of disciplines and celebrates design as a vital humanistic tool with the power to change the world. For NDA Cities, Cooper Hewitt travels to several cities each year, connecting NDA winners, past and present, to local communities.
National Design Week
Inaugurated in 2006, National Design Week aims to promote a better understanding of the role that design plays in all aspects of daily life. This educational initiative makes great design widely accessible to the public through interactive events and programs for all audiences.
# # #
SI-164-21