National Museum of the American Indian George Gustav Heye Center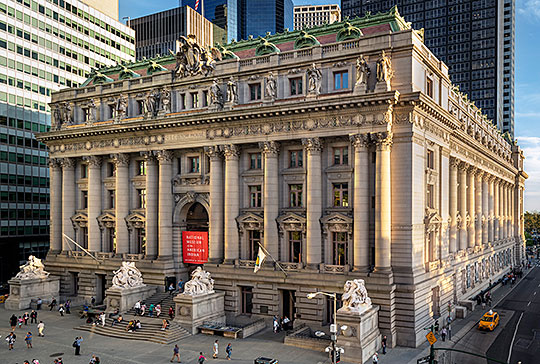 Alexander Hamilton U.S. Custom House
One Bowling Green
New York, NY
10 a.m. to 5 p.m. daily; Thursdays until 8 p.m.
Closed December 25
About
Sitting at the foot of the Wiechquaekeck Trail, an old Algonquin trade route (aka Broadway), the American Indian Museum's New York location shares the Washington, D.C. location's incredible collection and its commitment to celebrating the diverse history and contemporary voices of Native peoples throughout the western hemisphere,
Highlights
The Diker Pavilion for Native Arts and Cultures, the permanent exhibition Infinity of Nations, numerous rotating exhibitions. The museum has an active schedule of exhibitions, family programs, performances, and film screenings throughout the year.
There is no parking at the museum.
Subway: 4 and 5 trains to Bowling Green
Bus: M5, M15, and M20