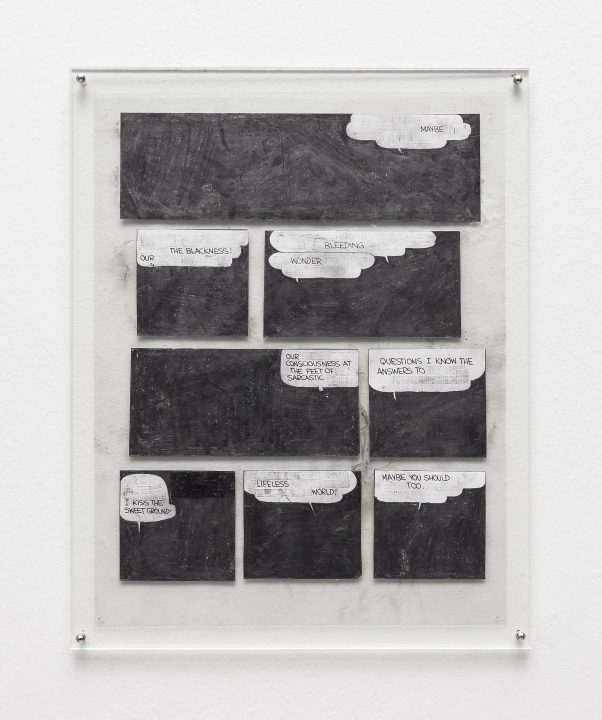 Hirshhorn Museum and Sculpture Garden
Independence Avenue at 7th Street, SW
Washington, DC
This installation of thirty-four original collage-poems by the Chicago-based artist Tony Lewis is being exhibited at the Hirshhorn for the first time in its entirety. The series of evocative black-and-white works draws on an unlikely source—Calvin and Hobbes comic books.
Tony Lewis is part of an exciting generation of artists working to collapse the boundaries between different art forms. He has quickly established himself in the contemporary art world by forming a distinct visual vocabulary that integrates poetry and text with the properties of abstraction. His monochromatic drawings pull from various visual and written sources, ranging from the personal to the political. Separating, rearranging, and erasing text, he shifts the way we read to open up new and unexpected meanings.
Curated by Betsy Johnson, Curatorial Assistant