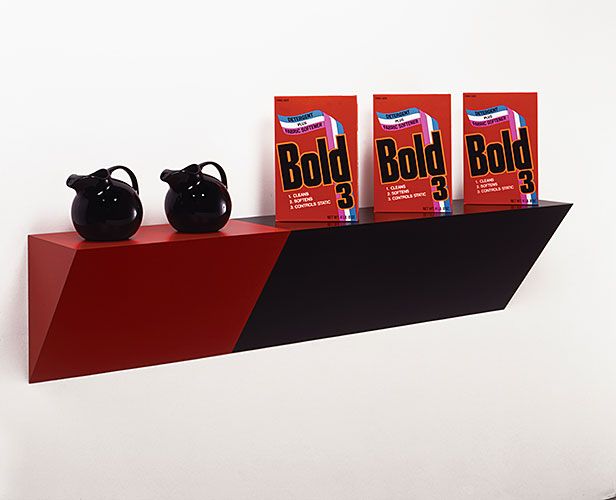 Hirshhorn Museum and Sculpture Garden
Independence Avenue at 7th Street, SW
Washington, DC
It's the 80s as you've never seen it before. Explore the iconic decade when artwork became a commodity and the artist, a brand. Razor-sharp, witty, satirical and deeply subversive, these nearly 150 works examine the origins and rise of a new generation of artists in 1980s New York who blurred the lines between art, entertainment and commerce, a shift that continues to define contemporary art today.
This expansive exhibition presents a fresh and focused history of the decade, bringing rarely displayed works from U.S. and European collections together for the first time since the '80s. The artists feature some of today's most influential figures: Ashley Bickerton, Jessica Diamond, Peter Halley, Jeff Koons, Barbara Kruger, Joel Otterson, Richard Prince, Erika Rothenberg, Sarah Charlesworth, Haim Steinbach, Meyer Vaisman, and Julia Wachtel, as well as artist collectives and projects such as ACT UP Gran Fury, The Offices, General Idea, Fashion Moda, and Guerrilla Girls. Three major installations are recreated for the first time in thirty years, including seminal works by Gretchen Bender, Barbara Bloom, and Krzysztof Wodiczko.