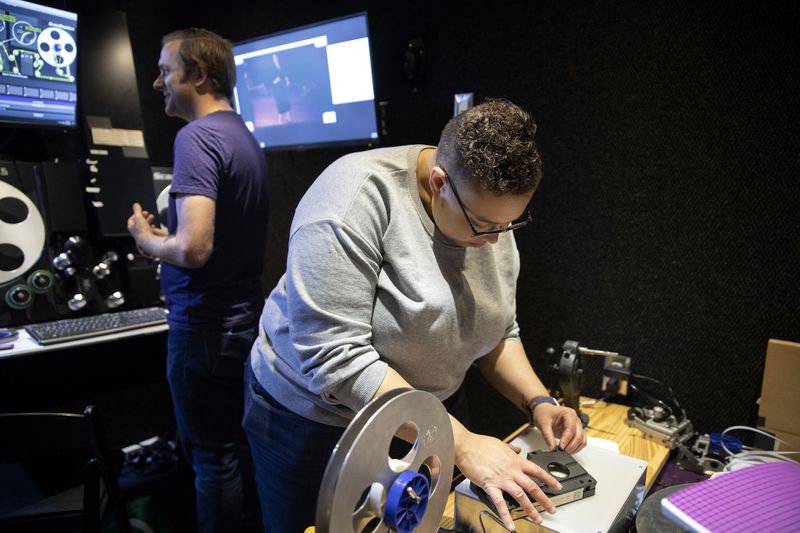 NMAAHC Mobile Media Conservation Lab
Since 2018, the National Museum of African American History and Culture has operated a mobile media conservation lab, traveling to communities across the country and providing conservation and digitization services for public and institutional audiovisual collections.
The museum's mobile unit provides capacity for 4K motion picture film scanning, video digitization, audio digitization, and an array of other media conservation activity.
The NMAAHC Mobile Media Conservation Lab is supported by the museum's Robert Frederick Smith Fund for the Digitization and Curation of African American History. Read more about these efforts, here.