National Museum of American History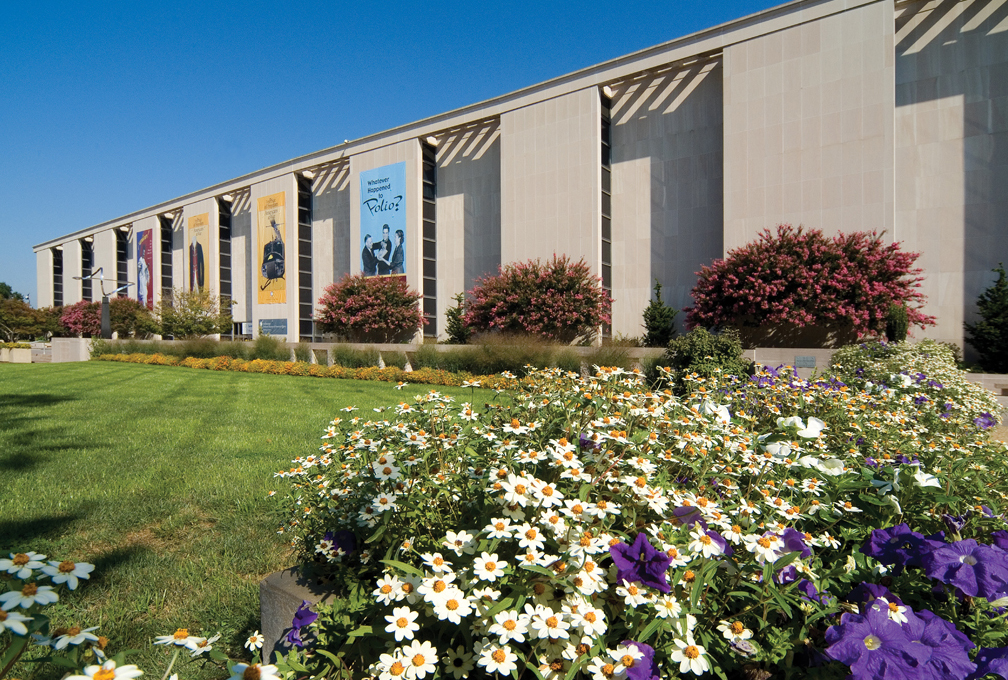 14th Street and Constitution Avenue, NW
Washington, DC
10 a.m. to 5:30 p.m. daily
(7:30 p.m. during extended hours)
Closed December 25
About
Devoted to the scientific, cultural, social, technological, and political development of the United States, the museum traces the American experience from colonial times to the present. The American History Museum's collection contains more than three million historical objects—including the famed Star-Spangled Banner—and documents that explore the evolution of the American identity.
Highlights
Star-Spangled Banner, Washington's uniform, Jefferson's lap desk, Dorothy's ruby slippers, hands-on experiences.
Eat at America's Table
(Ground Level)
Eat at America's Table is the main eatery for the National Museum of American History. The cafe seats 600 and is able to accommodate large groups. The menu includes Traditional culinary dishes from our nation's kitchens, cheese & charcuterie, & classic American sandwiches, great American barbecue & grill favorites (burgers, hot dogs, pulled pork sandwiches etc…), as well as cooking inspired by Tex-Mex & Native-American traditions. The café also offers classic salads made fresh with seasonal inspiration.
Guests will find freshly brewed coffee as well as wine, beer, and other bottled beverages. All our desserts are made in house.
11 a.m. to 5 p.m., peak season, 11 a.m. to 3 p.m. off peak-season

Jazz Café 
(1st Floor)
Sandwiches, salads and soups made with natural and locally grown ingredients. Pastries, ice cream and specialty coffees, bottled sodas and water.
10 a.m. to 5 p.m. daily
Open until 7 p.m. when the museum has extended hours.

Discounts are available for Smithsonian Members with a valid membership card.
Free visitor Wi-Fi in Cafés.
*Subject to early closure for non-public museum events.
We encourage the use of public transportation.
Metro Station: Federal Triangle or Smithsonian (Mall exit)
There is no public parking facility for Smithsonian museums on the National Mall. Limited 3-hour metered parking and commercial lots are available—see parking map. Reserved parking near the museums can be purchased in advance through ParkWhiz.
Note: ParkWhiz is a third-party vendor (ParkWhiz Privacy Policy).