National Museum of American History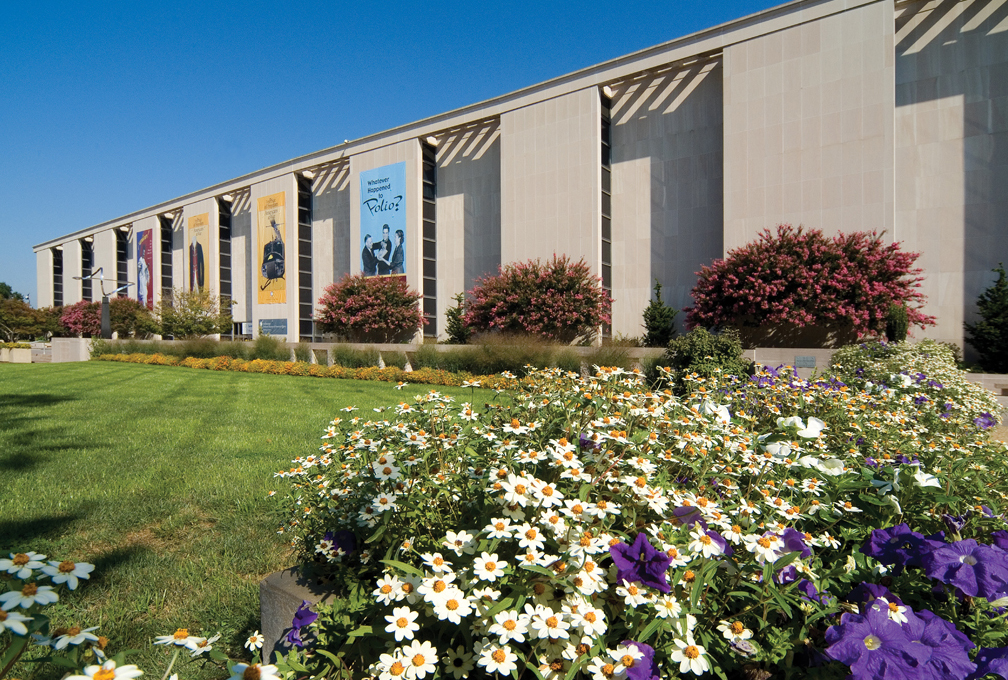 14th Street and Constitution Avenue, NW
Washington, DC
10 a.m. to 5:30 p.m. daily
(7:30 p.m. during extended hours)
Closed December 25
About
Devoted to the scientific, cultural, social, technological, and political development of the United States, the museum traces the American experience from colonial times to the present. The American History Museum's collection contains more than three million historical objects—including the famed Star-Spangled Banner—and documents that explore the evolution of the American identity.
Highlights
Star-Spangled Banner, Washington's uniform, Jefferson's lap desk, Dorothy's ruby slippers, hands-on experiences
Stars and Stripes Café 
(Lower Level)
Natural and sustainable foods including natural beef burgers, pizza, hot dogs, BBQ, Sandwiches, soups, salad bar, fountain and bottled beverages, and desserts.
11 a.m. to 2 p.m. weekdays, 11 a.m. to 3 p.m. weekends and during extended hours 

Jazz Café 
(1st Floor)
Sandwiches, salads and soups made with natural and locally grown ingredients. Pastries, ice cream and specialty coffees, bottled sodas and water.
10 a.m. to 5 p.m. daily
Open until 7 p.m. when the museum has extended hours.

Discounts are available for Smithsonian Members with a valid membership card.
Free visitor Wi-Fi in Cafés.
*Subject to early closure for non-public museum events.
Parking is limited to street parking and commercial lots and garages. See map.