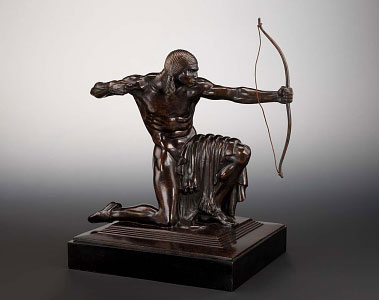 Smithsonian American Art Museum
8th and F Streets, NW
Washington, DC
1st Floor, North Floor Plan
From the museum's collection of nearly 500 works by Paul Manship (1885-1966) are 25 graceful sculptures—including such mythological figures such as Atalanta and Europa, as well as a collection of gilded animal figures. As a young artist studying in Rome, Manship fell in love with both Roman and Greek sculpture and was captivated by animals and mythological figures. He also studied Egyptian, Asian, and Assyrian art. An exponent of Art Deco in the United States, he developed a style that was both representational and highly stylized.
Notes:
• Additional works are on view in the Luce Foundation Center, 3rd floor.
• From time to time, the sculptures in this exhibit may rotate.