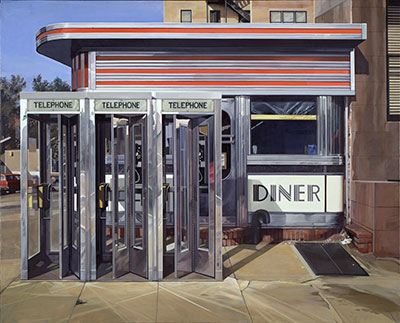 Smithsonian American Art Museum
8th and F Streets, NW
Washington, DC
1st Floor, West Wing Floor Plan
Nearly 50 paintings by photorealist Richard Estes illustrate the full range of his career—from his first mature New York City facades from the late 1960s, to his panoramic views of Manhattan and other sites around the world, to his rare portraits. His seemingly effortless technical finesse captures the intricate geometries of the city, the subtle contours and nuanced tones of natural landscapes, and the shimmering fluidity of water. Estes' realism is a compleling record of the appearance of the urban and natural environments in the late 20th and early 21st centuries.
Related book available in the museum store.
Jointly organized with the Portland Museum of Art, Portland, Maine.